ILS closed on Sept. 3rd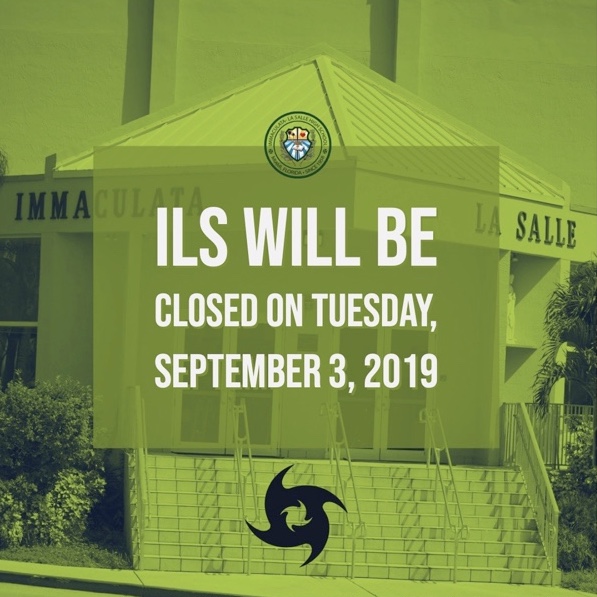 Immaculata-La Salle high school will be closed on Tuesday, September 3, 2019 as per the directives of the Archdiocese of Miami due to Hurricane Dorian.
With the storm swirling off the coast of Florida, preparations were being made on Friday for a potential landfall, including the boarding up of the Student Learning Center and the removal of the Lion statues, among other items.
ILS's beautiful campus sits nestled right on the Bay. And while its location affords gorgeous sunrise selfie opportunities, it's time like these that the sobering potential of storm surge creeps into the minds of all the school community. Flooding can be an issue for the campus if the storm surge crests over the parking lot's seawall.
ILS follows the lead of Miami-Dade public schools in regards to openings and closings in times like these.