First Responders Recount the Tragic Pittsburgh Bridge Collapse
February 8, 2022
After a snow-covered bridge in Pittsburgh collapsed on January 28, 10 people were seriously injured. This event occurred just hours before President Biden was to speak in Pittsburgh about infrastructure. Plans for demolishing and rebuilding Fern Hollow Bridge are being set up by crews in the state. 
For police officers at the scene, the screams of desperation and overwhelming sights that they saw are still clear in their mind. Pittsburgh officer Becca Franks says the noise at the scene was like "standing next to a jet engine." Due to the frantic scene, it was almost impossible for officers to communicate with each other. Officer Franks says they feared the worst before going to search the bottom of the ravine near the crash. Fortunately, there were no casualties, due to the way the bridge fell, according to first responders.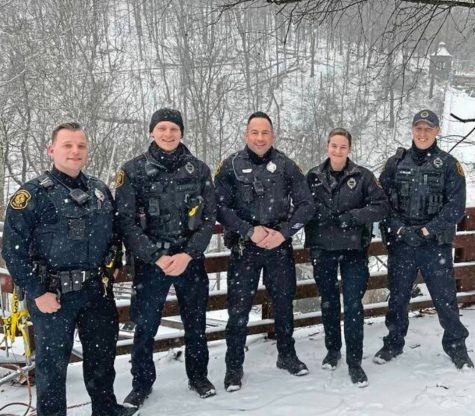 In the aftermath of the tragic event, officials are planning on building a new one that will cost around $25.3 million. According to the city and state Department of Transportation, the new bridge will be paid for from federal money, through the Bipartisan Infrastructure Law. Officials also passed a Reimbursement Grant Agreement, which lets PennDOT to create and build the bridge.Below are some photos taken by first responders in the aftermath of the mind blowing scene, released by Pittsburgh Public Safety.