ILS Boys Basketball impressive during preseason games
Last week, the ILS boys basketball team traveled to Palmetto Senior High School in their preseason top off classic. The Royal Lions faced Palmetto and Westminster Christian.
Following a disappointing 9-16 season, the boys have been in the gym all summer and fall, preparing for a turn around in the basketball program, which was seen last week.
ILS got off to a hot start against 10th ranked (MiamiDadeBB) Palmetto High last Wednesday. Junior guard Emilio Ramirez got hot early and put on a show, both shooting and finishing around the rim over the much taller Palmetto defense.
Ramirez finished with 29 points, a game high.
Following the hot start, the Royal Lions' starting freshman guard Gilberto Salazar went down with an apparent wrist injury, leaving him out of the entire 2nd,3rd, 4th quarter, and the Westminster game.
Senior  Jonathan Oliva led in assists with four, in addition to a couple of 3-pointers for the captain.
The underclass men played an important piece in the tight game. Sophomore Brett Gurka finished with 10 points, and sophomore Giorgio Saumat finished with nine points after hitting three threes in the 4th quarter.
Following a tough 2nd quarter where the Royal Lions went down by as much as 17, they were able to make a run and even take the lead, but they were not able to hold on to it, as #10-ranked Palmetto defeated the Royal Lions 77-68.
The next day, the boys basketball team took on #16-ranked Westminster Christian, led by 6-foot-9 junior James Henderson.
The Royal Lions looked impressive yet again, taking an early lead over the Warriors, putting on a shooting clinic.
Oliva finished with 26 points, as he drained seven threes, in addition to his five assists.
Junior Emilio Ramirez was a scoring machine once again, putting up 24 points and minimizing his turnovers.
The offense got the job done, putting up almost 70 points for the second night in a row, something the Royals only did twice last season, both against below average teams. Despite the high energy performance, the boys were not able to get the win, in a 79-68 loss.
Following the impressive Preseason, the ILS boys basketball team hosts Belen Jesuit in their regular season opener on Tuesday, November 26 at 6PM.
Belen is ranked #11 on the Miami Dade Basketball Rankings, but there is no doubt in anyone's mind that the Royal Lions cannot take this game and gain respect in the Miami Basketball scene
About the Writer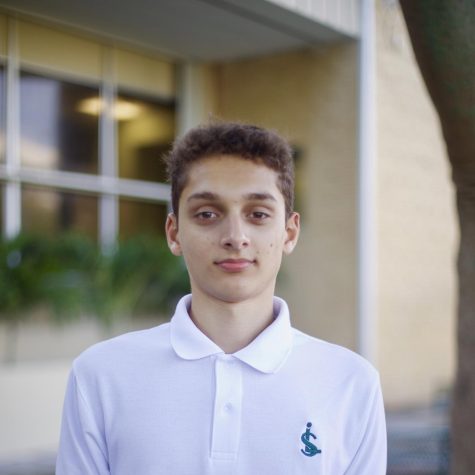 Anthony Yero, Co-Editor-in-Chief



Anthony Yero is a senior at ILS and is enrolled in Journalism 3. Anthony enjoys covering the Sports beat for the "Royal Courier" and looks forward to a career in journalism.