Raw South Juice Company Review
Raw South Juice Co. is a health oriented restaurant in Miami that you don't want to miss. From refreshing açaí bowls, and delicious salads and wraps, try and stop by next time you are looking for a delicious meal that will nourish your body.
Located in Kendall, near Dadeland, it's in a great location. My first impression was that it was much smaller than I thought. With a small counter and smoothie station, and few chairs to sit inside, I was really surprised that this was such a bustling spot. 
On the menu, you will see a variety of cold pressed juices, açaí bowls, smoothies, and your choice of a wrap or salad. There is actually a lot of variety for such a small place. 
After quite a while, I decided that I would order an almond protein smoothie and a tuna salad, and my friend chose a strawberry açaí bowl.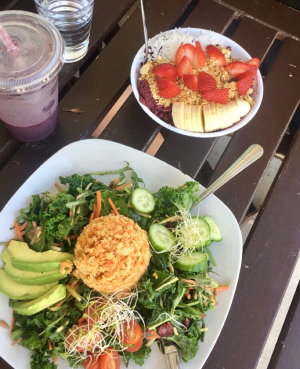 After about twenty minutes, I received the salad and smoothie and they were delicious. The tuna was served over a bed of spinach and kale, with fresh tomatoes and cucumbers, and the best part, avocado. They tossed the greens with the perfect amount of dressing as well.
The smoothie I ordered was called "almonds are forever". It included almond milk, almond butter, hemp protein, dates and cacao power but I decided to add blueberries for added flavor, and I'm glad I did because it was one of the best smoothies I've ever had. 
Raw South is most known for their açaí bowls, and it looked amazing. I tried a bite of it and the açaí had the perfect frozen consistency and the granola and fruit on top were very good. 
The service was decent for what it was. You order at the counter and someone will bring out your food, but the wait was longer than expected. Other than that, the employees were very friendly and welcoming. 
Further more, if you aren't looking to break the bank for a simple lunch, I wouldn't recommend this restaurant as it was a bit pricey, but I personally don't mind paying a little extra for good quality. 
All in all, I will definitely be coming back to Raw South whenever I'm in the area because the food and healthy options were just hard to beat. 
About the Writer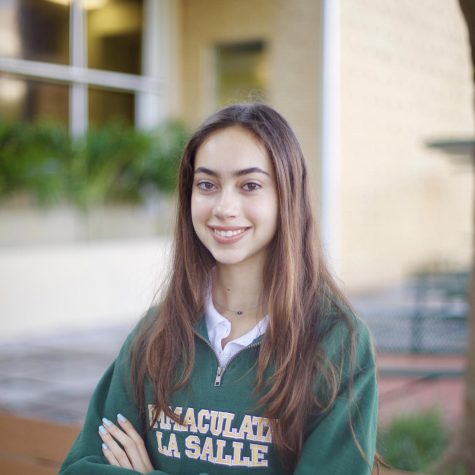 Sasha Kuntz, Writer
Sasha Kuntz is a senior at ILS this year and is enrolled in Journalism 1. Sasha enjoys spending time with animals and reading novels.