You Need to Watch High School Musical: The Musical: The Series!
This past November, Disney released a new series based on the infamous High School Musical movies. High School Musical: The Musical: The Series is available on Disney's new streaming service, Disney Plus. 
At first, many people thought it would be a mediocre attempt at a reboot of the original movies. It turns out that theory was incorrect. 
The series is about high schoolers who attend the school where the High School Musical movies were made and their new drama teacher who supposedly played a minor role in one of the films. 
When the drama teacher, Ms. Jen, heard that the school had never done a production of High School Musical, she was appalled and became determined to make it happen. 
Many incredibly talented students came together and through many obstacles and a little bit of drama, did everything possible to put on an amazing show. 
"I absolutely loved HSMTMTS! I was super skeptical at first, because I am the biggest high school musical fan ever, but this creative twist on movies i grew up with was refreshing and super fun to watch!" said senior Alyssa Hendry. 
The series itself is also a musical and includes some songs from the original movies, but also debuts songs written by members of the cast. 
"I listen to the soundtrack every day because it's so relatable and the lyrics are amazing," said junior Fernanda Valdez. "I definitely didn't expect for the songs to fit the show so perfectly and also be so applicable to real life." 
The show has become extremely popular in a short amount of time and it's causing many High School Musical fans to be able to relive their childhood in a unique way. 
"I enjoyed the show because it combined the fantasy of High School Musical with the reality of an actual high school life," said junior Gabriel Xirinachs. 
It also included a few little surprises for long time fans, like special appearances from original cast members!
"Seeing original characters come back was so fun, i might have cried a bit," said Hendry. 
If you loved High School Musical, chances are you'll love this too! Make sure to go watch this amazing show on Disney Plus! 
About the Writer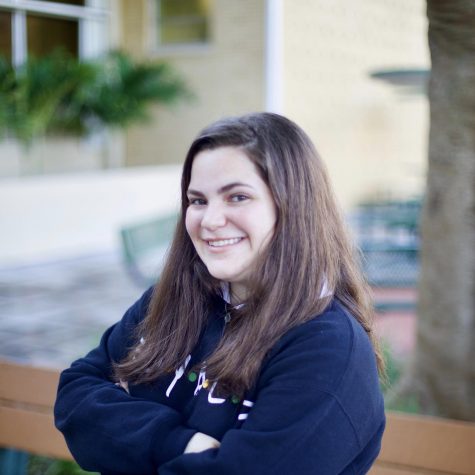 Sofia Farres, Editor-in-Chief



Sofia Farres is a senior at ILS this year and is enrolled in Journalism 2. Sofia enjoys participating in ILS service clubs and student government and hopes to pursue journalism and film in the future.