Royals dominate Marathon in 49-0 Victory
Royals romp in pre-season matchup.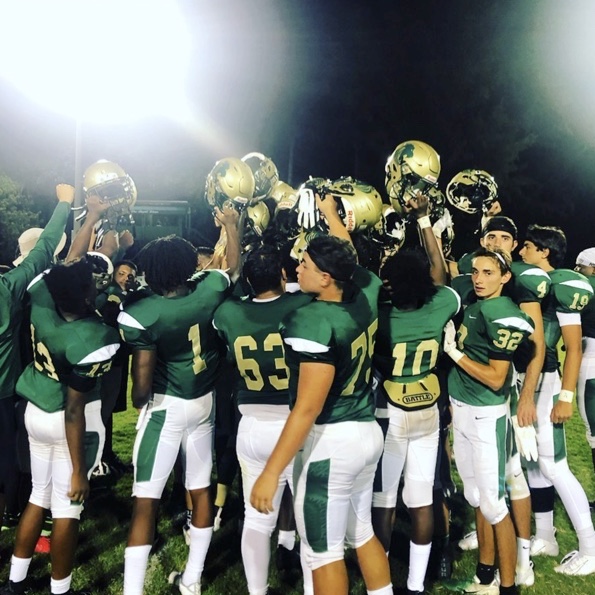 MIAMI – In 2018, quarterback Francis Coronado's longest pass for the Immaculata-La Salle Royal Lions traveled 30 yards. But in what was the second snap of the 2019 season, the quarterback connected with fellow senior Zachary Barrios for a 75-yard touchdown pass.
Fans turned out for the much-anticipated debut of the 2019 Royal Lions football team at home versus Marathon High School. The new coaching staff, led by first-year head coach Helder Valle, saw their team get off to a fast start and never looked back. By the end of the first quarter, the Royals had already scored four touchdowns to take a 28-0 lead.
"We couldn't have started the season any better than how we did Friday night," said Barrios. "I think we have something very special brewing this season with this class of seniors."
Among that senior class is running back Deondre Dozier, who led the Royals in rushing and receiving in 2018. Dozier is fully healthy after missing some time with a knee injury last year.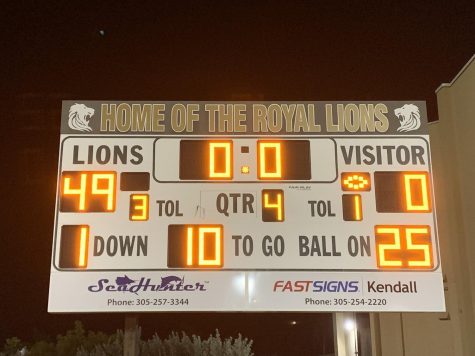 Dozier gained 137 yards on eight carries and scored three touchdowns. Dozier's effort continued a nine-game stretch of eclipsing the 100-yard mark, a streak that dates back to his sophomore season in 2017.
"I believe I had an okay game but still didn't play to my full potential," said Dozier.
Dozier's longest run went for 65-yards and a touchdown.
"I feel great about the season," said Dozier. "I feel like we have something to prove and [this] game was a statement game."
Senior quarterback Francis Coronado completed 12 of 19 passing attempts for a career-high 300 yards and three touchdowns.
Junior Kiondre Glinton flashed his great potential by taking a short pass from Coronado 80-yards for a touchdown. Glinton finished the night with three catches for 142 yards and two touchdowns.
The Royals' high-octane offense was supported all night by a dominate defensive effort.
The Royal Lions defense started the night with a three-and-out on Marathon's first drive. They did not allow a first down in the first half.
Stout interior defensive line play kept pressure on the Dolphins' backfield. Senior LAfonzo Ruffin dominated the Dolphin offensive line. Sophomore Luis Bodden recovered a fumble in the second quarter for the first turnover of the season.
The 49-0 effort marked the first shut out by an ILS team since 2014, when the Royals beat St. Andrews 36-0.
Freshman running back Sharrod Miley closed the scoring with a touchdown run late in the fourth quarter.
The Royal Lions look to build on their solid performance when they travel to Tavernier to play Coral Shores High School. Last season, ILS defeated the Hurricanes 27-15 at home.