Harry Styles Takes the Stage: ILS Students Loved LOVE!
After being postponed twice because of COVID-19 restrictions, singer Harry Styles is back on stage! His concert was a hit among ILS students.
"This was my third time seeing Harry live and I have always loved seeing him in concert," said freshman Natalie Martinez.
"I got the tickets for Christmas in 2019, and was supposed to attend in August of 2020, but the concert ended up getting postponed," she explained, sharing experiences with many of the attendees who bought their tickets back when they first dropped.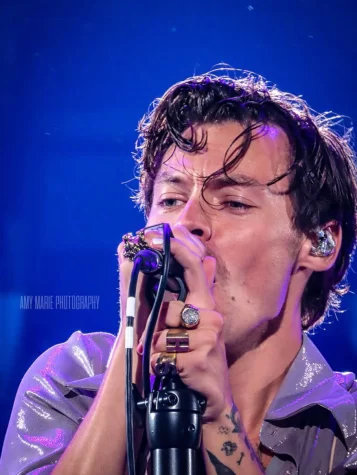 "I've been a fan since like 2014 when One Direction was still together, and after they disbanded I started to get into more of Harry's solo stuff," says ILS senior and attendee Caitlyn Gil.
"At that point, I had only been to one other concert and I felt it'd be a really cool opportunity that I wouldn't want to miss so I bought tickets for my friend (Samantha Getchell) and me."

Senior Samantha Getchell attended the concert alongside Gil.
"(Caitlyn) got me tickets for my birthday in 2019," explained Getchell. As longtime fans, both were definitely thrilled to finally see Harry Styles live after two years.

"He puts a lot of effort into his performances ,and you can definitely tell," said Getchell.
The setlist for LOVE included some of Harry Styles' greatest hits, such as "Sunflower Vol. 6," "Sign of the Times," and a large variety of others.
Executive Board President Ignacio Gamero was among the many ILS students that attended the concert. When asked about his favorite aspects of the concert, he said he loved "the music, (Harry Styles') energy and charisma, the crowd interaction… But I think (my favorite part) was most definitely the energy from the crowd, especially during Fine Line."

Of the ILS attendees interviewed, the majority (25%) voted that Styles' performance of "Fine Line" was their favorite and most impactful.
"It's insane how he can even make the parents that took their kid have fun too! He engages with the audience and really makes the whole arena feel like a home!" said senior Margaret Coll.
All in all, ILS students were fascinated by Harry Styles' performance, many saying it was their favorite experience ever.

"I sobbed a lot. I was in shock the entire time. I honestly didn't think he was real for a small part of it," explained another ILS attendee, who asked to remain anonymous. "Nevertheless, the concert was so fun and I loved watching him perform my favorite songs. It was an amazing experience overall."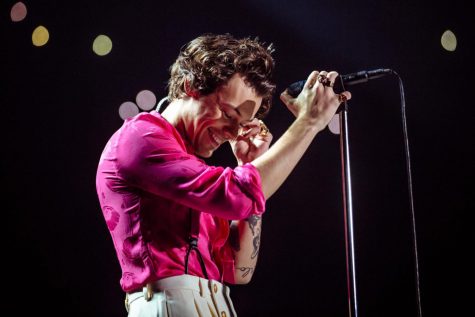 It was most definitely a life-changing experience for many! If you missed the concert but still want to see Harry Styles in action, check out this compilation of some fan-favorite moments from the Ft. Lauderdale concert.