Deanna Prieto: Varsity Girls Soccer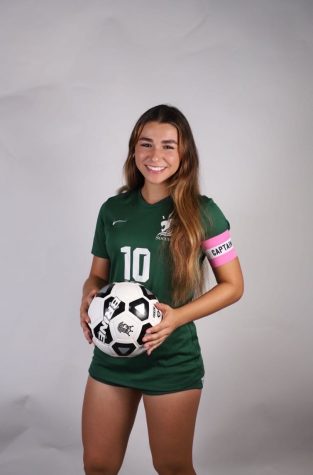 Senior Deanna Prieto– referee, player, and captain– has been a part of Immaculata-La Salle's girls soccer team her whole high school career. Hard work, dedication and passion have made it possible for Prieto to stand next to her team as one of three captains.
"Whatever sport you play, is what you make of it. As long as you work your hardest and give it your all, it will pay off," she explained. 
Deanna Prieto has an undeniable love for the sport and has come to the realization that she finds great joy in her position as captain. "I love the fact that I have the role of uniting the girls and how that has allowed us to get closer as a team," expressed Prieto. She is very proud of her team and is thrilled to see how they have grown this season. "I've seen how involved they (teammates) are as a team and how they are stepping up and taking on their roles," continued Prieto. 
 "I hope that they (teammates) just look back and see me as a good and reliable leader," she added. 
For Prieto personally, this season has not exactly been what she thought it would be. "I didn't expect to get injured or maybe I did. I just thought I would be able to play through it," revealed Prieto. She spoke on her current concussion and how she's sad she hasn't been able to play every game. This stings even more because it's her last season. 
 "I hope that they (teammates) just look back and see me as a good and reliable leader," she said.  Prieto takes pride in being a member of the team and will be taking the lessons they have helped her learn with her once the season ends. "