Sports Recap: Cross-Country, Golf and Swimming
Immaculata-La Salle's sports teams have been very successful this past week. The cross-country, golf, and swimming teams have all been giving eye-opening performances at their meets. 
Last Thursday, the girls cross country team placed 5th out of a 19 schools at the Larry Wooten XC Invitational, held at Larry and Penny Park in Miami.
Senior Gabriella Caputo had a successful run, placing 11th overall with a time of 22:19. Juniors Victoria Morera (28th place) and freshman Alessia Quiros (35th place) both broke the 24-minutes threshold with times of 23:32 and 23:41 respectively. Juniors Ceci Munoz and Isabella Juara followed closely behind with times of 24:15 and 27:47. There were 141 runners in the girls' race.
For the boys team, seniors Sebastian Calonge (17th place) and Andrew Quade (29th place) led the way with times of 21:19 and 22:10. Senior Jordy Perez finished 37th with a time of 22:30, and junior Noah Coronado finished in 62nd place with a time of 24:10. There were 150 runners in the boys' race.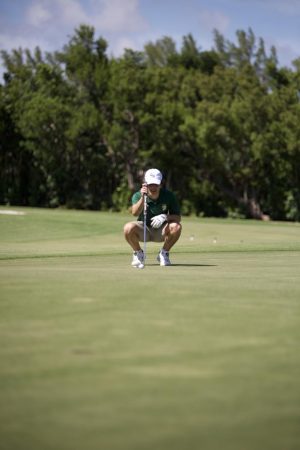 On Wednesday last week, the Golf team played their season rival MAST Academy, once again at Crandon park. Although MAST won the match by 14 strokes, the team is putting in the work to get ready for district finals in two weeks. Sophomore Peter Hellebrand led the way again with a low score of 41.
The girls and boys swim team competed against Doral and Westminster Christian last Wednesday at Tamiami Park.
The girls lost a close one to Doral, but defeated Westminster Christian, bringing their record to 2-1. They were led by freshmen Eliza Chandler who won both the 200-meter IM and the 100-meter breaststroke. Freshamn Madison Walsh won the 100-meter freestyle race and junior Ava Chandler won the 100-meter backstroke.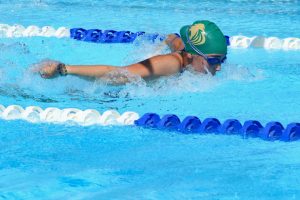 The Boys Swim team missed a big win, but junior Yohance Forde dominated the 100-meter fly. Freshman Pablo Lopez won the 100-meter backstroke.
This week, the swim team travels to face Coral Shores for a meet on Wednesday. The golf team faces off against Florida Christian School on Wednesday, then Palmer Trinity on Thursday.