Bored at Home? Here's Some Movie Recommendations
Out of all of society's creations, films are one of the ones that will forever make an impact. They can make tears fall from our eyes, laughs come from our mouths, and our hearts skip a beat. They can trigger hundreds of emotions, whether on a large or small scale. It's these movies that we go to when we want to feel, admire art, or are just looking for a good laugh. 
All of my life I've watched movies and admired the effort and creativity that went into each. I am a fan of all genres, but have a special liking for horror/thriller films. However, I'm confident in my ability to recommend you some excellent and top notch picks for various genres. 
Now, it's understandable that everyone has different tastes. Maybe you prefer to watch a comedy, such as Mean Girls, over a more slap-stick film, like 21 Jump Street. Or, perhaps you are not a fan of comedies at all! It just goes to prove that everyone is different.
Therefore, with this in mind, take these recommendations with a grain of salt. Never judge a movie by its description, and keep an open mind. 
P.S. No spoilers will be given so sit back, relax, and enjoy!
Thriller Movies 
Vivarium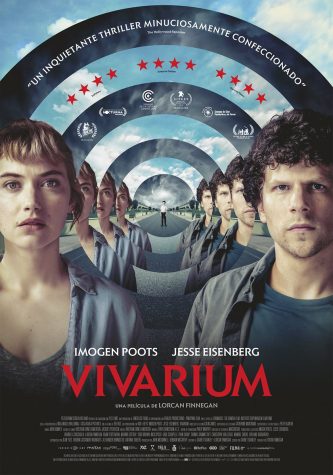 Vivarium is a mystery/thriller movie that surrounds a young couple, Tom and Gemma, as they look for houses they can permanently settle in. Out of "pure luck," they find a real estate agent who, even with his off-putting mannerisms, has an offer for them. Together, they drive to a neighborhood that isn't quite what you'd expect. Each house is completely identical and the streets are empty, creating a quite an ominous atmosphere. Deciding they're done with this tour and want to return home, Tom and Gemma look for the real-estate agent, but he seems to have disappeared. They try to leave on their own, but no matter what street they go down, they always end up back at the house with the number 9. 
The plot has many twists and turns, never failing to send chills down your spine and goosebumps all over your skin. The ending itself is incredibly strange, but the visuals are very impressive. 
If you're interested in checking out a thriller film that is unlike many, give Vivarium a chance!
TW: Violence
Comedy Movies
Booksmart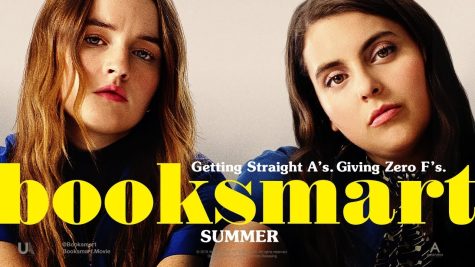 Booksmart is a movie that perfectly demonstrates what it means to be a teenager. It's awkward, exciting, and relatable to a lot of teens. 
The movie is about two best friends, Amy and Molly, and their adventure on the day before graduation. They've spent all of high school studying and working hard to get into their dream colleges, but they realized that they never really had any fun. They agree to let go for one night and hope that it makes up for the four years they missed out on. They thought of simply going to their friend's house party, but things quickly got much more wild than they expected. There's romantic moments, hilarious lines, and parts that will leave you thinking. 
It's the type of movie that'll make you nostalgic about high school, even when you haven't graduated. It may be a comedy, but by the end of it, you'll be cherishing the friends you've had by your side all these years. 
Drama Movies
Dead Poets Society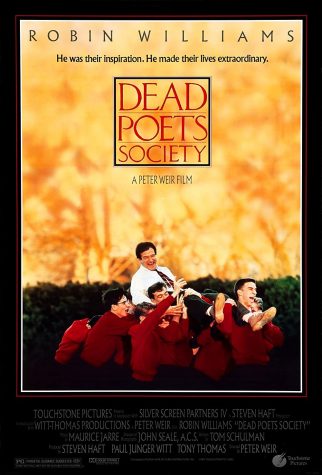 If you've ever been interested in poetry, English, or just movies that will rip your heart out, then you've most likely heard of Dead Poets Society. It's a movie that sheds light on the teenage experience, but in a soft and mournful way. 
The movie surrounds an all-boys preparatory school that's extremely strict on its students. The new teacher, John Keating (played by the beloved Robin Williams), teaches an English class in a sort of unusual way. He jumps on desks, rips out papers, and encourages his students to venture into their hearts and write from there. The main boys (Neil, Knox, Richard, Steven, Gerard, and Charlie) partake in this class and decide to start their own "Dead Poets Society" where they gather in a cave and read poetry. However, since they're teenagers and bound to cause trouble, their plans don't go as they thought they would and things quickly escalate, darkly. 
This movie is one of the most beautiful ever created. It's visuals are breathtaking and the dialogue is incredibly philosophical, sticking with you for a long time. It truly gets you thinking about what it means to be alive.
However, I must warn you that the ending will emotionally wreck you. Other than that, it's an amazing movie, so grab tissues and try it out! 
TW: Suicide
Romance Movies
Shape of Water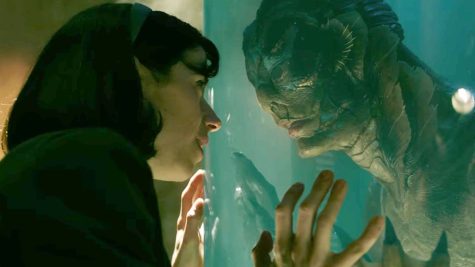 I know what you're thinking. "Alli, why would I ever watch a movie where a woman falls in love with a fish?" Well, the answer is that while they do fall in love and that is slightly weird, that movie itself is incredibly beautiful, both visually and auditorily. 
It all begins with a girl named Elisa. She's a mute cleaning lady who works in a suspicious government laboratory in the 60's. One day, she happens to stumble upon this large tank that seemed to be housing something. It's at that moment that she meets the "fish-man." They instantly form a connection, which later will enable Elisa to save him from the corrupt government workers who want to hurt him. 
This is a movie that will have you on the edge of your seat and, even though you may not want to, hoping for the two to end up together. That's why it's such a great movie: because it convinces you to want Elisa and the fish-man to be together, even though it's wrong/weird on so many levels. Maybe that's why it won various oscars and has a 92% on Rotten Tomatoes. 
Even if you absolutely hate the idea of a "fish" and a human being together, give this movie a chance, because you never know what your opinion will be in the end. 
TW: Violence
Action/Adventure Movies
Kingsman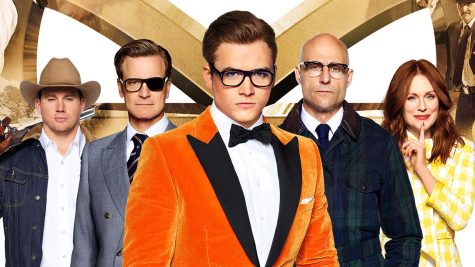 Now, this is one of my favorite movies, and I strongly believe that it's a movie that (almost) everyone can enjoy. 
It begins with a boy named Eggsy who loves to create trouble in his home of South London. He is about to end up behind bars when Harry Hart, an agent for a secret organization, recruits him and begins his training towards being a spy. Together Eggsy, Harry, and all of the other spies try to bring down Richmond Valentine, an extremely rich man hoping to begin a worldwide killing spree in order to help global warming. 
This movie isn't like any of your favorite spy movies. It's hilarious, witty, and very entertaining with the varying camera shots that you don't commonly see in spy movies. The film even leaves you thinking at the end. It stands out in the best way possible.
If you decide to check this movie out and enjoy it as much as I do, try watching the two other Kingsman movies: Kingsman: The Golden Circle and The King's Man. They're all amazing, but be wary if you're sensitive to violence and/or blood. 
TW: Violence and Blood
So, I hope that you'll check out at least one of these movies and love watching it as much as I did.