Disney+ set to launch this November
On November 12, 2019, Disney is set to launch their new streaming service, Disney+, worldwide. This service will allows viewers to access all movies and shows from Pixar, Star Wars, Marvel, and Disney.
Disney+ is a streaming service for almost everything Disney creates. This gives users an opportunity to see all the content in one place. This streaming service will include a few original Star Wars series such as "The Mandalorian." In addition, a new season of Star Wars "The Clone Wars" will launch in February 2020.
Many original Disney+ series will be on this streaming service including, "Toy Story 4″, "Hannah Montana revival", and "Monsters Inc," as well as new Disney movies such as "Frozen 2" and "The Lion King."
About every single movie in Disney history will be on Disney+. There will be about 7,000 episodes of tv shows, and 500 movies on its set launch date. This streaming service is being patiently awaited by many people.
Disney+ has big competition out there with Netflix, but it is said that Disney+ only has 16% of content compared to Netflix. They are also including shows from HBO, such as "Home Alone," which has some Disney ties into it.
As of now prices are set at $7 a month or $70 per year. Compared to their rival Netflix, Disney+ is cheaper by $2. Prices are expected to rise quickly once streaming service is launched.
This price gives one access to four simultaneous streams and 4K, UHD and High Dynamic Range picture quality. This is the same at Netflix's $16 plan. Therefore, Disney+ is a cheaper alternative with the same picture quality.
Disney is giving an option to bundle up by subscribing Disney+, Hulu, and ESPN+. All three for a total of $13, which gives users a $5 discount.
Disney+ is set to be another Netflix, only including Disney material and many are exited to see all the Disney content is one place on November 12, 2019.
About the Writer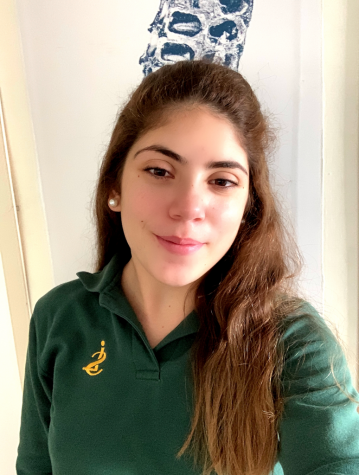 Camilla Diez, Editor



Camilla Diez is a senior at ILS this and year and is enrolled in Journalism 2. She enjoys writing about and covering the entertainment beat. Camilla would like to pursue journalism/communications...