The January 6th Trials Begin
It's been over a year, but the issue perseveres. In February, the long awaited trial for the January 6th insurrection at the Capitol has begun. This could have major impact on people's perceptions on what happened that day, as evidence is brought out. Additionally, it could influence the mass conspiracy cases that the Justice Department is pursuing against extremists. 
On March 7, the jury was selected for defendant Guy Wesley Reffitt. He is a member of a right wing, anti-government group in Texas. He stood at the front of the crowd with a bullhorn. He has five charges against him including interfering with police officers, having a pistol at his hip during the riot, and threatening his kids when he got home (obstructing Justice). Also, he is charged with attempting to obstruct Congress' effort to certify the 2020 election.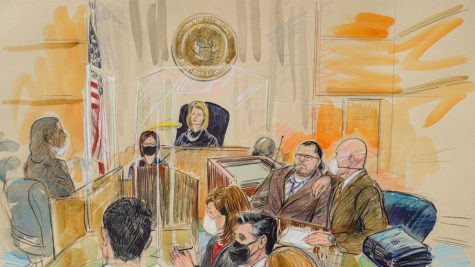 He has pleaded not guilty. 
One of the first witnesses was a Capitol Police inspector, who broke down as she told her story of what happened and watched videos of the incident. 
Prosecutors allege that he had two specific targets: Senate Majority Leader Mitch McConnell and House Speaker Nancy Pelosi. Assistant U.S Attorney Jeffrey Nestler told jurors, "The heart of democracy was attacked by a mob in what was the worst assault on the Capitol since the War of 1812." Nestler showed the jury images of the defendant standing in the crowd and later confronting the police.
As of early March, a little less than 800 people have been arrested for their participation in the insurrection. The charges vary from seditious conspiracy and obstruction to trespassing and picketing.
This is an important event in U.S history, so make sure to follow up with the news to be aware of what is happening in the country. As citizens, it's our duty to make sure that history does not repeat itself.