The Value of Participating in Extracurricular Activities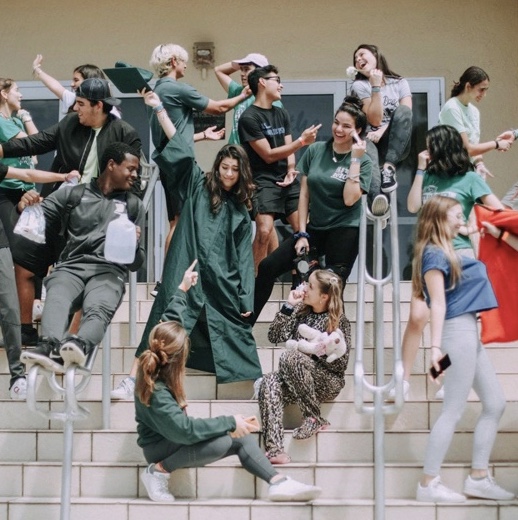 Many people may argue that extracurricular actives take students time from studying at home, but I strongly believe that one of the things that colleges most care about is seeing if you participated in extracurricular activities.
Extracurriculars take into account the improvement of basic fundamental abilities that can't be reproduced in the classroom. One significant advantage would be the development of strong relationships and personal skills, particularly in group situated clubs and activities.
Julie Anne Cannon, a math teacher at Immaculata-La Salle, believes that extracurricular activities hold strong significance in our lives.
"It's important to develop yourself as a person, not just in the classroom but also outside the classroom. And I think sometimes, also exploring your interests that are not just academic actually make you more of a complete person, and actually help you do better in class because you become a better rounded person and you exercise other things that you don't exercise in the class, like other virtues," said Ms. Cannon.
They also allow the improvement of working aptitudes, notwithstanding relational and relationship building abilities. The capacity to oversee extracurricular activities apart from school and course work require strong time management, but that is not a skill too difficult to develop.
Extracurricular exercises, such as group activities or sports, are a fun method to remain fit and engraving the significance of wellbeing and wellness at an early stage of life.
Schools all offer an enormous assortment of clubs and groups, regardless of whether it is competitive or absolutely recreational, and it is beneficial to experience new things to see if you find your interests.
Truth be told, you may significantly find your internal ability, or in any event develop interest for something while at the same time exploring different activities.
From my personal experience, I may have never discovered that I enjoy playing soccer and tennis if I had not taken classes when I was younger. I not only learned how play both soccer and tennis but I also discovered a new hobby that I might not have learned later on in life.
There are likewise numerous non-active extracurriculars that are similarly as viable to personal growth however in different areas.
Numerous secondary school social and recreational clubs likewise upgrade an understudy's capacity to work in a group toward a shared objective or venture, and furthermore improves creative thinking.
Beside self-awareness benefits, there are other significantly increasingly significant ones, especially for students wanting to seek a scholarship and a college education.
Extracurricular activities are looked profoundly upon on school and college applications, and in awards and grant applications. As a huge number of students apply every year, having the base imprint prerequisite isn't sufficient to get into an advanced college program.
Being engaged with an assortment of activities besides studies suggests that you are a balanced student and it is looked positively upon.
Extracurricular activities aren't restricted exclusively to those clubs and events that take a place in the school. For the situation where a student cannot find what he/she enjoy, it is beneficial to visit nearby public venues or other network assets.