Netflix Series Review: "Élite" Season 2
On September 6th, 2019, Netflix released season 2 of "Élite" and their worldwide situated fans, including the ones in Immaculata-La Salle, are losing their minds over it.
Although the premise of the show might not sound appealing to everyone — a group of kids in a posh school are suspects in a murder case — it's unbelievable execution certainly sets it apart from the rest of the teen dramas on Netflix.
In this second season, the students attempt to get back to normalcy following Marina's death and the fact that the burden of their secrets became nearly impossible to bear.
Although she is no longer in the show, Marina's presence — and in fact her passing — can be felt resonating through each character exchange.
Hearts still can't seem to mend following her homicide, and nobody appears to confide in anybody.
The puzzle of a missing male at Las Encinas gradually builds up tension in the season with nearly everybody in the terminating line.
The absolute most startling changes in the show are the fresh introductions at Las Encinas. Likewise with everybody in Elite, these two new characters bring a great deal of weight and various secrets, thickening out the plot significantly further.
Many Immaculata-La Salle students have already watched the new season. Junior Oriana Davila really enjoyed how the producers unraveled the plot.
"I loved it," said Davila. "They explained everything regarding Marina's death; it gave me closure."
Junior Emiliana Chediak shared a very similar opinion.
"I thought it was more elaborate than the first one. I love the new characters," said Chediak.
This second time around, viewers are discovering more secrets exposed and are closely following along in the trouble the cast gets themselves into through flashbacks—just like in season 1.
About the Writer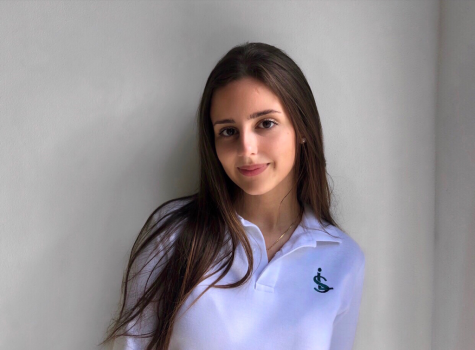 Arianne Cendon-Ruisanchez, Editor



Arianne Cendon-Ruisanchez is a senior at ILS and is enrolled in Journalism 2. Arianne enjoys covering Campus Life and is extremely passionate about working with the Guatemalan-Maya community.