Johnny Depp & Amber Heard: History
Johnny Depp is a very well known American actor, producer, and musician. He has won several awards, but is best known for his role as Jack Sparrow in Pirates of the Caribbean. In 2009 he was in a film called The Rum Diary where he and actress Amber Heard starred as the movie's main love interest. Heard is best known for her supporting roles in Zombieland and Pineapple Express.
Depp and Heard were both in relationships at the time but two years later in 2012, Depp and his partner separated. Soon after Heard and Depp began dating and got married three years later in Los Angeles 2015.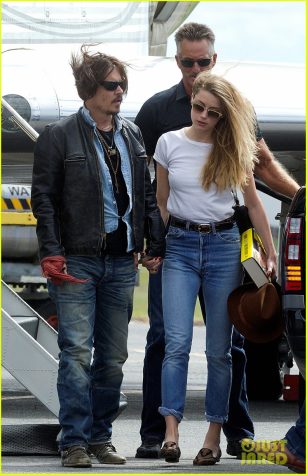 After a little over a year, Heard filed for a divorce as well as a temporary restraining order against Depp. She  accused Depp of abusing her while under the influence. She claimed Depp had thrown a phone at her leaving her with a bruise. She wrote she was always, "in fear that Johnny will return to [our house] unannounced to terrorize me, physically and emotionally." She also made claims he was abusing her throughout the entire relationship. He denied the accusations, and they reached a settlement of $7 million outside of court in late 2016.
At the time they released a joint statement which read, "Our relationship was intensely passionate and at times volatile, but always bound by love. Neither party has made false accusations for financial gain. There was never any intent of physical or emotional harm."
In December of 2018 Heard wrote a piece for The Washington Post, titled "Amber Heard: I spoke up against sexual violence — and faced our culture's wrath. That has to change." In this article, addressed the abuse she's faced in life and went into detail about how she had been experiencing abuse from a young age, and how it related to men. In the article she wrote, "Two years ago, I became a public figure representing domestic abuse, and I felt the full force of our culture's wrath for women who speak out." She did not directly mention Depp, but throughout the article she made more comments which obviously referred to him.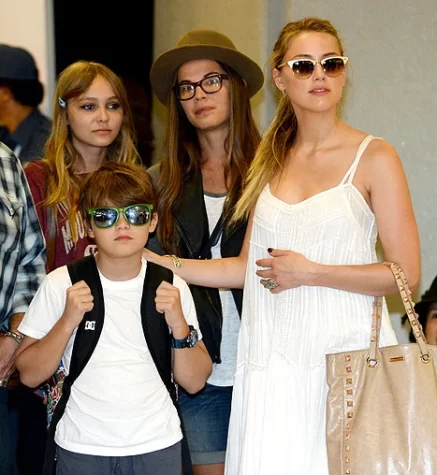 In 2019, Depp sued Heard for defamation over her article in The Washington Post, with claims that it cost him several offers as an actor. He also claimed Heard was the perpetrator instead of the victim of domestic violence. Heard tried to get the lawsuit dismissed, but now has a counter suit for $100 million.
A year later Depp brought a publisher to court for an article published in 2018 which claimed Depp was abusive toward Heard. Depp also brought forward claims that Heard had affairs with actor James Franco and entrepreneur Elon Musk In this case. Heard testified that Depp threatened to kill her multiple times. Meanwhile Depp denied all claims of abuse.
Earlier this month Depp's defamation case against Heard began.