It's All For Them: ILS Football Fanatics
Like the blood family one has known for so long, school becomes the second family in someone's youth. It becomes almost as the same as your blood relatives, and all one does is for them. Everyone has each other's back. Regardless of how different everyone may be at ILS, everybody loves the athletes, especially the football team. After a picture perfect season, the family of fans took a big part in keeping the team strong by dressing up in crazy outfits because they would do everything to see their team win.
"
"I think Sister Eileen is a great teacher so she has taught me a lot, and I would cheer and I like making noise. I think fans are very important for the players when they're tired to get a last cheer, and keep them going until the end," said Sister Myriam Meus.
Fans got so into the idea of dressing up that they did not want to miss games. Friends were there to do the same, and they could go all out with their creativity, and love for the team.
"I think I missed like one or two. Since I did mainly my make up as the theme. I did red, white and blue with a really cool design and I think it was the one I liked most," added sophomore fanatic Monica Prieto.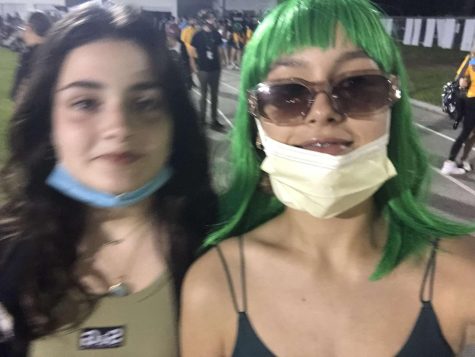 There are many new fans getting ready for next year. Luckily, those students who missed out this year can get into the school spirit next year. It's pretty safe to say that next year fans will be even crazier with higher expectations for the themes and the games themselves.
"During the football season, it's Halloween time and people can dress up in whatever they want, and I wanna see more unique themes to come next year," stated Anonymous Player from Roblox.
Right before one's very eyes, the family is growing. Many more fans will come and cheer the team on to a deeper run of their season next year because it's all for them, their family.