Officer and Inmate Search in Alabama
---
Officials have been searching for corrections officer Vicky White and murder suspect Casey Cole White, since Friday, April 29th. Casey White was serving time for attempted murder, burglary, and was to be tried for the murder of a 58-year-old woman named Connie Ridgeway who was stabbed to death. In 2015, Casey White confessed to the stabbing of Connie Ridgeway by giving details that were never released to the public. According to inmates, Officer White was having a romantic relationship with White and she allegedly aided him in his escape on Tuesday.
Local Sheriff, Rick Singleton issued a statement saying deputies confirmed there was a "relationship between the Whites." Officer White and Casey White share the same last name but are not related.
Officer White told co-workers she was taking White to the court house for a mental evaluation which did not exist. Officer White had told a corrections deputy to get White ready for the courthouse at around 9:20, on Friday, April 29, and around 9:40 they left the detention center alone.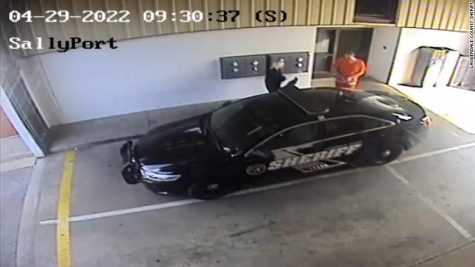 She told the booking officer shortly after the two went missing they went to a shopping center parking lot to leave the patrol car. Lauderdale County, Atlanta has issued a warrant for Assistant Director of Corrections Vicky White's arrest for first-degree facilitating an escape. "We know she participated," Singleton said.
Singleton and Officer White's co-workers are all surprised and agree, "This is not the Vicky White we know," Singleton said. They also say Officer White had been talking about her retirement for some time, had recently sold her home for $235,600, and the day she helped White escape was her last scheduled day to work. She had been working for the department for around 16 years and was highly respected
The U.S. Marshals Service offered a $10,000 reward for any information about leading to the arrest of Casey White and $5,000 for that of Vicky White.
On Friday, April 29th, they realized they were missing and they tried to contact Officer White, but they could not reach her.
White also had an ex girlfriend and he made threats against her sister saying he would "kill them." They are being watched for their safety and have been warned to protect themselves.
The Marshall service says they are to be considered armed and dangerous and could be traveling in an orange/copper colored Ford which was bought by Officer White before their disappearance.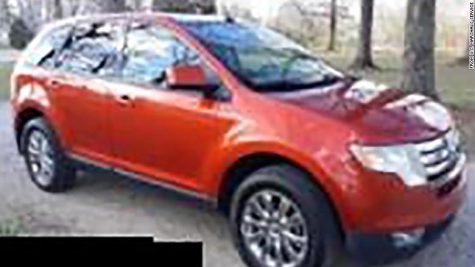 They have been chasing leads from Florida to Kentucky but have yet to find anything. Officials have been able to confirm their romantic relationship. The officer would offer the inmate privileges she wouldn't offer others, such as giving him extra food. Inmates are also helping officials trace this relationship back to 2020, but it's still being investigated whether or not it was before that. This is one of the many things other inmates informed officials of when they were questioned about their relationship