COVID.. still?
---
The US Food and Drug administration (FDA) recently announced that it is limiting the emergency use of the Johnson and Johnson/Jansen vaccine to people who are older than 18 and who cannot get the vaccine otherwise since others aren't accessible to them.
In this statement the FDA made say this change because of a rare but very dangerous clotting condition called thrombosis with thrombocytopenia syndrome (TTS) that some have acquired after receiving the vaccine.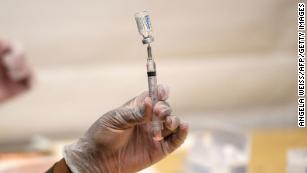 Doctors say they've been monitoring the vaccine closely. Dr. Peter Marks, Director of Fthe DA center for Biologics evaluation and research said in the statement, "We recognize that the Janssen COVID-19 Vaccine still has a role in the current pandemic response in the United States and across the global community. … Today's action demonstrates the robustness of our safety surveillance systems and our commitment to ensuring that science and data guide our actions."
Some people have more benefits with the J&J vaccine then they do risks, for example those who had severe reactions to vaccines from Pfizer or Moderna. Of those vaccinated, the US Center for Disease Control (CDC) and Prevention say about 7.7% of those who are considered fully vaccinated got this vaccine.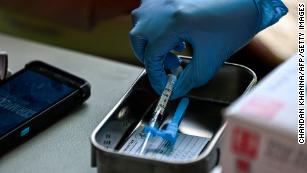 Since December, the CDC has been advising a recommendation of other vaccines over the Johnson and Johnson vaccine because of the same concerns that are coming to light today. So far the FDA confirmed 60 cases of TTS with nine deaths.
Overall, the FDA explains that the risk is rare, but regardless, those who are able to get other vaccine options should. FDA explains there are about three for every million doses of the vaccine administered with TTS, which is seen in women from ages 30 to 49. In the coming weeks the US will likely surpass 1 million Covid deaths according to the latest data.