ILS Snaps: Sister Eileen
ILS's Sr. Eileen is clearly a lovely lady; a sister devoted to the Salesian mission with a heart of gold. What people don't know about her is that she has a fiery kick to her sweetness. Sr. Eileen is a woman who is very devoted to taking care of her community, and this involves serving justice for the state of Florida.
"In the state of Florida, the Florida Wildlife Commission encourages you to kill iguanas," she explained— and just that she did! With the aim of a professional, Sr. Eileen shot an iguana right in the eye with a pistol.  She described the experience as being "the most amazing thing (she's) ever done…" I bet you would've never expected that from a nun! It's no wonder she's the Athletics Youth Minister at Immaculata-La Salle.
About the Contributor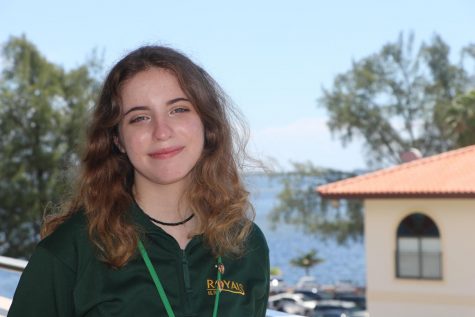 Danna Chalela, Writer
A member of the Drama Club, Danna is also Sophomore President of the SGA.