College Applications and Scholarships
Throughout August, September, and October high school seniors around the world are applying to colleges and applying for scholarships. Many students right now in late October are kicking into full gear trying to finish all their applications before the November 1st deadline.
Students can apply either on the school website, on commonapp.org, or on coalitionforcollegeaccess.org. 
At Immaculate-La Salle high school, there are many resources to help the seniors. This past Wednesday, there was a Senior College Workshop day, where the senior could sit with English teachers to review their admissions' essays or sit with the guidance counselor, Ms. Aguliar, to review their transcripts.
College visits are held nearly every week in October, and both seniors and juniors can sign up to attend to learn about the visiting school's. Guidance councilors are also available to answer any questions students might have.
Starting junior year at ILS, students have to opportunity to attend college visits on campus. The visits consist of a representative from the college or university talk about the school, location, offerings, and application process. 
Mrs. Laura Moya, one of the guidance counselors, has been sending students scholarship information since the first week of school. Seniors can go to their email and see the opportunity's they have.
One scholarship all students should consider that is exclusive to Florida is Florida Bright Futures, which features two different scholarships.
The first scholarship a student can receive is the Medallion Scholarship. The requirements for this scholarship is a 3.00 weighted GPA (core classes only), a 26 on the ACT or a 1200 on the SAT, and 75 service hours. 
The other scholarship a student can receive is the Academic Scholarship. The requirements for this scholarship is a 3.50 GPA (core classes only), a 29 on the ACT or a 1330 on the SAT, and 100 service hours.
Another local scholarship opportunity is the Silver Knight award. Sponsored by the Miami Herald, the Silver Knight winners are students who have good grades and hav created a unique project in which to serve their schools and communities. The 15 Silver Knight winners receive $2000, a medallion, and a Silver Knight statue. The 45 honorable mentions recipients get $500 and a plaque.
College Admissions are largely based on GPA, standardized test scores (SAT/ACT), courses taken, extracurricular activities, the college essay and letters of recommendation. Naviance is the platform though which to request the letters of recommendation from teachers. Naviance also allows students to explore potential career paths and compare colleges.
Many ILS seniors will apply to state schools. Among the most popular are FIU, which asks for students to have a 4.0 GPA, a 1240 on the SAT, and a 26 on the ACT for Fall admission. The requirements for Summer admission are slightly lower across the board. For UF, students need a 4.3, 1340, and a 30 for Fall admission. The University of Miami, a private school, asks for a midrange GPA of 3.8. an 1350-1480 on the SAT, and a 31-34 on the ACT.
About the Writer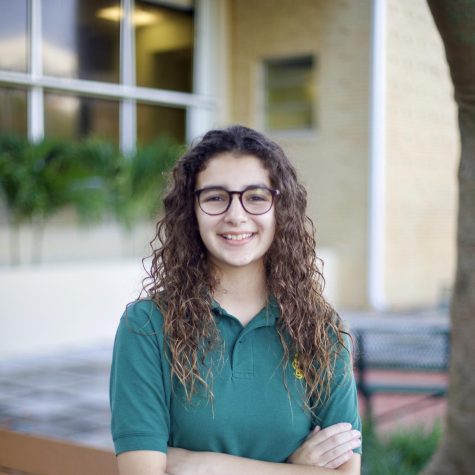 Alyssa Abril, Writer
Alyssa Abril is a senior at ILS this year and is enrolled in Journalism 3. Alyssa enjoys drama club, writing, watching movies, and hopes to be a travel journalist in the future.