ETC #79 Preview
This coming weekend, October 18th to the 20th, Immaculate-La Salle's campus ministry will be hosting ETC #79.
ETC stands for Encounter Towards Christ. ETC is a three-day and two-night retreat that ILS hosts twice a year, exclusively for seniors and juniors. The retreat is directed by students who were participants in a previous ETC.
The leadership team has been hard at work for a little over a month getting ready for the retreat. The students have put in a lot of hard work and are anxiously awaiting the retreat to welcome all the participants. 
The student directors for ETC #79 are seniors Sebastian Calonge, Andrea Isla Canedo, and Sophia Kish. The leadership team, Mr. Shaheen and faculty volunteers, Ms. Lana Gonzalez, Mrs. Lianne Rodriguez-Shaheen, Mr. Eugene Cruz, Ms. Lexi Quintero, Mr. Luis De Prada, and Ms. Julie-Anne Cannon, have been prepping and praying to receive the participants.
"I am beyond excited for ETC!" said Andrea. "I really hope that during this retreat the participants, as well has the leaders, have the opportunity to have an encounter with God and to really learn more about themselves!"
Many may think that the retreat is focused on faith, and although it is and there are a lot of religious components in the retreat. A lot of people come out of the retreat with a new realization about themselves or feel like they have learned about a new part of themselves. 
"ETC was a call to better myself," said senior Najib Chafra. "It called me to reflect on who I am, who I can be, and what needed to be changed to better myself as an individual."
If you were not able to sign up for ETC #79 you still have a chance during the second semester to participate in ETC #80.
About the Writer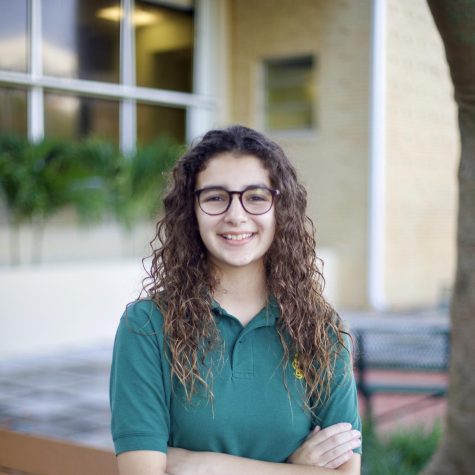 Alyssa Abril, Writer
Alyssa Abril is a senior at ILS this year and is enrolled in Journalism 3. Alyssa enjoys drama club, writing, watching movies, and hopes to be a travel journalist in the future.