Golf season ends after tough district match, but Peter Hellebrand qualifies for regionals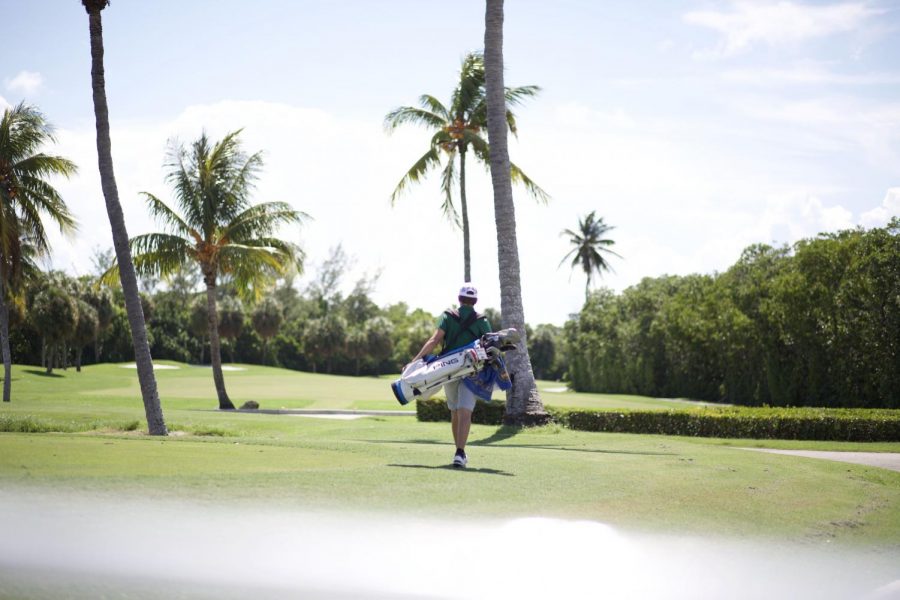 The ILS girls and boys golf team played their district match at the Biltmore on October 14th and although they played well, the team season came to an end. Sophomore Peter Hellebrand, though, qualified for the regional match with his personal performance.
The boys finished the district match sixth out of seven teams, and the girls finished fourth out of five teams
Peter Hellebrand, who is also a team captain, finished 3rd out of 44 golfers with an overall score of 75, 3-over par. This qualified him for regionals. Hellebrand had an amazing season this year with an average round score of 38, and a best round score of 35. 
On the boys team, juniors Balthazar Costa-Peuser finished 29th, Iñaki Zuloaga finished 31st, and Cesar Alfonso finished 35th at the district match.
For the season, Iñaki Zuloaga's average round score was a 52, the second best average for the team.
For the girls, freshman Carly Costaregni had a score of 101 in districts, finishing 15th out of 24 golfers. Sophomore Mariana Naranjo finished 29th with a 109. 
The girls team were 13 strokes away from qualifying for regionals against Gulliver. The boys had a total score of 385 and the girls had 426 in districts. 
"I think that the season ended well, it was a pity that we weren't able to get to regionals." She said, "But it's okay because overall we had a good season. We all improved so much from last season, we just to focus on more improvement and practice so that we can make it passed districts next season." 
For the season, Mariana Naranjo led the girls team with an average round score of 50.25. Costaregni's average round score was 54. Both golfers should return next season to build on their successes.
Both the boys and girls teams played six matches this season. Two of the girls matches were cancelled due to weather conditions. The boys finished with a overall record of 3-3 and the girls with 2-4.