Want Change in the World? Join Environmental Club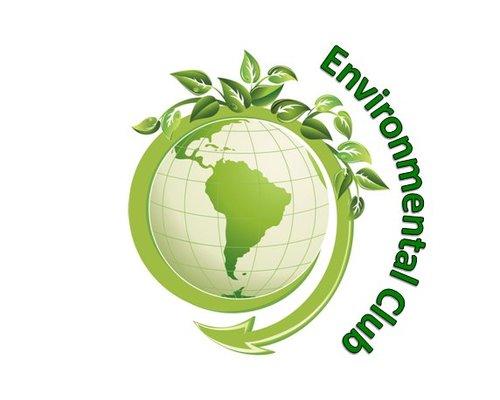 If you enjoy anything that has to do with the environment and making a positive change in your community, then the Environmental Club is perfect for you.
The Environmental Club is service club where students do kayak cleanups and other activities to better the environment here in our community. For every event, students receive three service hours.
Mrs. Cecilia Calleros, club moderator, has been at ILS since 2008, and even then the school already had a club.
The Environmental Club removes waste found around the campus and in the bay. They have gone to Key Biscayne to clean beaches, do habitat restorations, worked with the park department of the county, and have planted native plants around campus. Their goal is to restore some of the natural areas that have been degraded over the years and teach about the importance of a healthy and clean environment. Just recently, they picked up 500 pounds of trash among the mangroves of ILS bay. The trash goes into the school dumpster, and then it gets taken to a landfill.
"My favorite part of being the moderator of the environmental club is to see the students get excited about what they have done and see how gratified they are," explained Mrs. Calleros.
Students are free to submit their own ideas on activities they would like to do in the club. Sometimes the students like to work with special organizations or sponsor fundraisers in order to raise money for the club.
"I would recommend this club to anyone whom likes to be outdoors, stressing about the environment or global warming and our future, because when you do something and are active and take action towards solving the problem, you feel better," Mrs. Calleros said.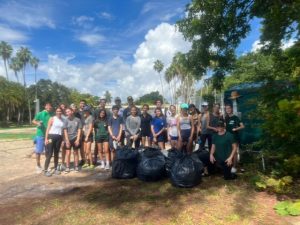 This photo shows all the students who participated at the International Coastal Cleanup with the Ocean Conservancy September17. Twenty students from 9th-12th grade picked up over 500 pounds of trash!