ILS joins Life Chain on US1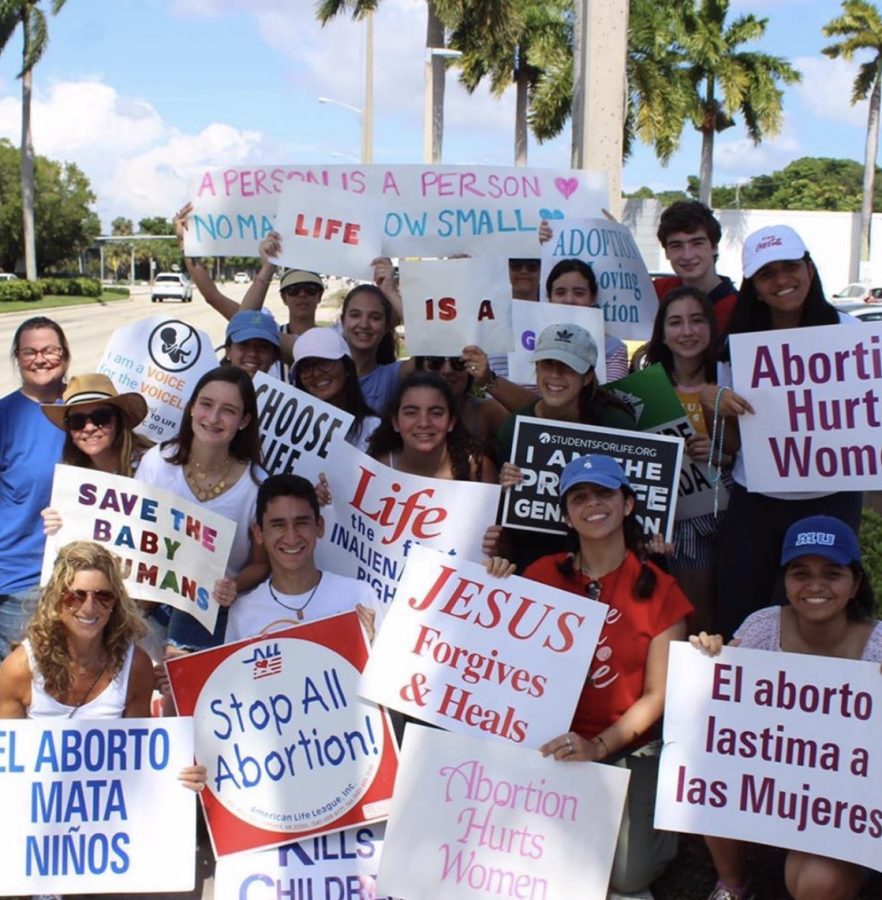 The Life is a Gift club proudly expressed their message and voices alongside US1 during the Life Chain Event.
 On Sunday October 6, our own ILS Life is a Gift club step forth alongside other parishes and shared there voices on Us1. Holding posters with pro life messages and chanting, "We are a generation of life." They proudly expressed what they truly believe in.
"The Life Chain event was a success. Many ILS students, families, and teachers gathered together for the important cause. Of course with lots of support , there were people who had different opinions, our students supported the message of life with respect, courage, and unity," said Mrs. Roman-Gonzalez, one of the club's moderators.
"For me, the Life Chain event was a really amazing experience!" said senior Andrea Isla Canedo, one of the 15 ILS students in attendance.
"It was honestly super inspiring to be able to stand along side my classmates, teachers, and family to protect human life in all of its stages," Isla Canedo explained. "My favorite part was when different drivers would wave at us or give us a thumbs up because it really encouraged us and made us feel very supported!"
The Life Chain event was run by Mrs. Roman-Gonzalez and Mrs. Lopez-Hernandez, the other proud moderator of Life is a Gift club. They believe the true meaning of the club is to pray for the countless individuals who are affected by life issues and to help educate other in the defense of the culture of life. 
"Our club seeks to focus on important life issues across the lifespan from womb to comb," Mrs. Lopez-Hernandez explained. 
The club doesn't just focus on abortion but looks at all forms of life and how we must care for all types of life on this earth.
"Being pro-life means we care about all human life in all its stages. We care about the unborn, the elderly, the poor, the lonely, the suffering, the incarcerated, and the disenfranchised," Mrs Roman-Gonzalez said.
Life is a Gift club is intended on opening the eyes of the world and to truly see how unique and beautiful life really is. "Our club seeks to stand for life," Ms. Lopez-Hernandez stated. 
The event was an extraordinary way to express the meaning, will, and purpose of being pro life and how life isn't just a mistake, or invaluable but created with love, purpose, and beauty by the Lord. 
About the Writer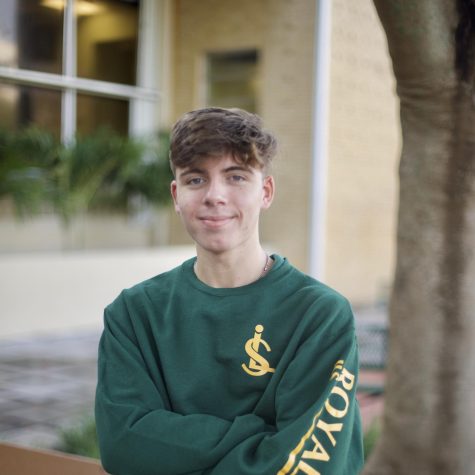 Ryan Desalle, Writer



Ryan Desalle is a senior at ILS and is enrolled in Journalism 2. Ryan enjoys traveling , fishing , and plans on studying criminal justice in college. Ryan plans on covering on campus life and news...