Homecoming 2019 ends with 'A Night at the Oscars' dance
On Friday, October 25, after the football game, students and their guests headed to the ILS cafeteria for the annual Homecoming Dance. 
The theme for this year's dance was "A Night at the Oscars," perfect for the homecoming theme of movies. 
The turnout was amazing. Students arrived to the dance ready to spend time with their friends and have a good time dancing together to all their favorite songs. 
Many students who didn't want to attend the dance were encouraged by their friends, and after the incredible school spirit throughout the week, they decided the dance would probably be fun as well. 
"The dance was actually super fun because at first I didn't want to go, and then I found out that my friends were going and it would probably be a fun time to go and it was," said ILS Junior Natalia De Torres. 
SGA members had been planning and preparing for the dance for weeks in advance and were super excited to see it come to life in such a successful way.  
"I was so proud of my grade and everyone in SGA and every grade that we were able to bring back school spirit and do such amazing things," said Junior Class Secretary, Ana Marrero. 
There is also a long-running tradition at La Salle for each grade to elect a Homecoming Price and Princess, with the exception of the seniors who have a King and Queen.  
There was an unexpected surprise when the junior winners were being announced. The original winners were Pablo Amat and Carla Valdano, but when Valdano went up to receive her crown, she announced that she believed Lourdes Nieto-Ramos, Amat's girlfriend, should have it instead. 
"I ended up giving Lourdes my crown because she deserved it and honestly I would never change that," said Valdano. "She is a wonderful person and I'm happy I did. It felt amazing doing that because I know that she wanted it and the correct thing to do was to let her win with her boyfriend."
Both Amat and Nieto-Ramos were extremely happy and grateful for what Valdano did for them. 
"I was nominated for last year's homecoming prince but didn't make it and this year I won. Not only did I win, but Carla, who was chosen to be homecoming princess, gave up her crown so that Luly and I could be homecoming princess and prince together. I have nothing to say but to thank her, that showed a lot of respect and humility from her and I loved every second of it," said Amat. 
"Winning was completely surreal! Although I didn't win traditionally, I really feel loved. I'd love to give the warmest and most special shout out to Carla because she's the sweetest girl for doing what she did," said Nieto-Ramos. "I was genuinely happy that she had won, but it was so nice of her to pass on the crown. Another special thanks to my prince, for being the best ever."
The other winners were Sophia Blanco and Jean Pierre Abbassi for the freshmen, Alyssa Vega and Juan Martinez for the sophomores, and Ariana Perez and Andrew Quade for the seniors. 
The dance overall was a huge success and was enjoyed by all in attendance. 
"I think the dance was very successful because it brought us all together as a school, and we had a fun time while doing it," said junior Fernanda Valdez.
About the Writer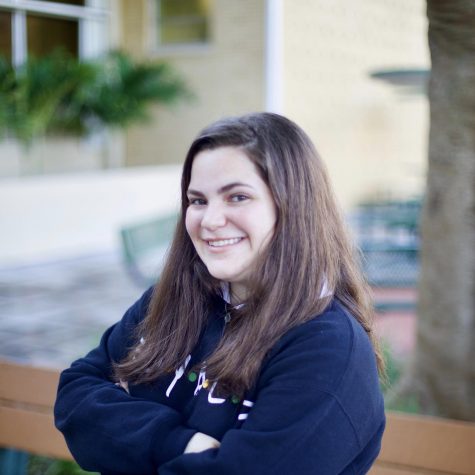 Sofia Farres, Editor-in-Chief



Sofia Farres is a senior at ILS this year and is enrolled in Journalism 2. Sofia enjoys participating in ILS service clubs and student government and hopes to pursue journalism and film in the future.