All American The Next Best Sports Show
All American is currently airing its second season on the CW channel every Monday night at 8:00 p.m. All American has stood out to many people for its storyline about a boy from South Crenshaw named Spencer James who gets an offer to play football at Beverly High from a coach named Billy Baker.
Throughout the show Spencer deals with struggles of a new school, making new friends, growing up without a father, wanting to win state championship with his new team, and much more. 
In the last episode of the first season, Spencer and his team achieved their goal in winning the title of state champions. In the beginning of the second season, the team starts off on the wrong foot. The team is filled with too much pride from their win, fame, and title, which causes them not to care and lose the first seven on seven opener game since the state championships. 
In the second season, Spencer is more involved in his father, who then asks him to transfer back to South Crenshaw to play football on his team. Spencer is now conflicted because throughout the last and present season, he has formed new friendships and bonds with the people of Beverly High.
Also, Spencer's father has brought in his stepson Darnell from Nevada to play for South Crenshaw, causing Spencer to give him an ultimatum to chose between him or Darnell. 
Senior and athlete, Francis Coronado enjoys watching All American because it reminds him of his time in football and he likes the show overall. 
"I love how you see the main character struggle from going to a small public school to the new upscale school," he said.
All American is a great show for someone interested in sports and drama. The previous episode from the current season is available on the CW app and the fifth episode will air on  November 11 at 8:00 p.m.
About the Writer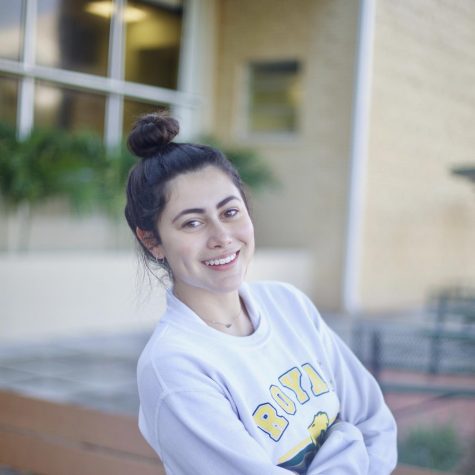 Ella Perez, Writer
Ella Perez is a senior at ILS and in the class Journalism 1. Ella loves dancing for the Lionettes and enjoys covering the Entertainment beat.