ILS Juniors participate in Service Day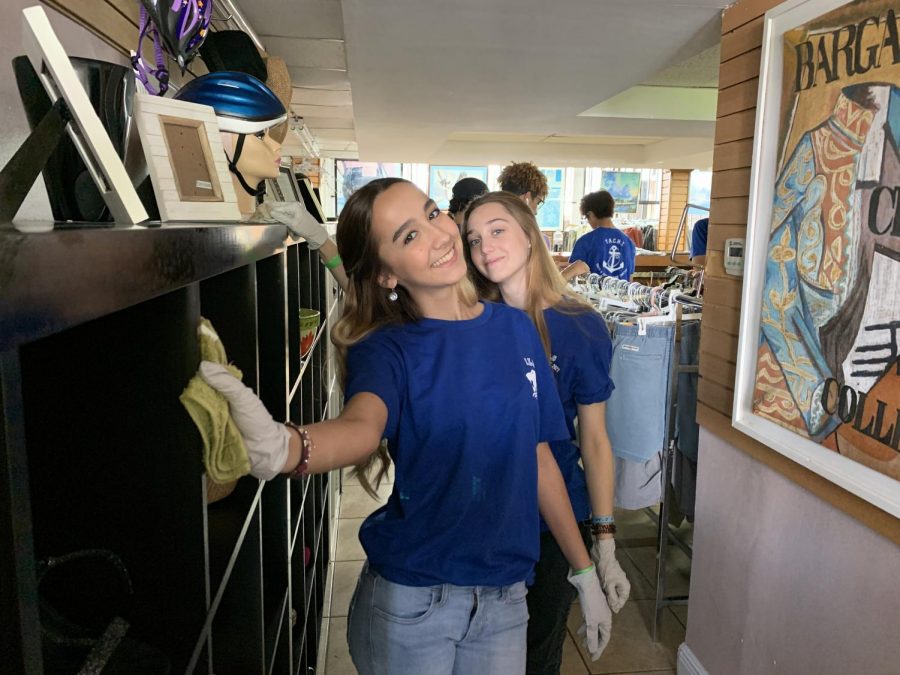 On Thursday November 7th, Immaculata La-Salle high school juniors participated in their service day.
Junior Service Day is a day planned for the juniors to give back to the community by going to different locations and helping with whatever is needed, depending on the purpose of each location.
The juniors had the option of choosing between six different places: Feeding South Florida, Fisher House, Centro Mater, St. James School, Holy Family Catholic School, and Miami Rescue Mission: Bargain Barn.
Feeding South Florida is a place where that receives food that isn't sold in supermarkets that donate it to homeless. Students were assigned into two groups, with some people packing the items in boxes and the others sorting through the items.
"At Feeding South Florida, I learned that many people in communities near me go to bed hungry and I would like to help this organization again because it is a great cause that truly helps feed many people in South Florida," said junior Noor Andre.
Miami Rescue Mission is a organization where people donate things they don't want anymore such as clothes and furniture and they resell everything at a much cheaper price. The chaperones separated the students into a group of boys and another group of girls. The girls were organizing the clothes, putting them on racks, and color-coding, while the boys cleaned the furniture that was being sold.
Fisher House is a network of homes where military veteran families can stay at no cost while their loved one receive treatment. Students helped Fisher house by sorting magazines, cooking, and cleaning windows.
"I liked the experience because we got to provide meals for the family's of the people who serve our country. We also got to clean and provide a 'homier' environment for those individuals. I felt as if we were serving those who serve us. I would go back any day," said junior Sabrina Fernandez.
Centro Mater, St. James school, and Holy Family Catholic school are schools for underprivileged kids, and ILS students went there to give them a day of happiness and fun.
"After visiting Centro Mater, I learned how to have patience with kids and how to help out the adults when they're handling the children and I would be happy to help again because I enjoy being with little kids," said junior Bianca Sanz.
"After going to St. James I learned that a lot of kids don't have the same lifestyle as me, yet they could still be very happy and thankful. I would love to go back and help them again," said junior Lia Sarria.
Camilla Diez, who went to Holy Family Catholic School, said, "I learned that we should help others in need and help out our community because we don't know what kids are going through at home, and our help is needed. And I thought it was an awesome experience so I would love to go again and be able to help out these kids because they are very happy and they really enjoy seeing us."
This is a good experience for the juniors to go through because it teaches that not everybody has the same opportunities as them and they shouldn't take if for granted.
The juniors were escorted to their sites by faculty chaperones, including one of the new music teachers, Mr. Alicandu.
"This benefits the ILS community in general, as a whole by allowing students the opportunity to see a different side of life. We live in the same city as as this this store, but the lifestyle is very different," said Mr. Alicandu.
"By the end of it, the students were working together in many different ways to organize clothing on innumerable amounts of racks, and it was a lot of work. But the juniors definitely worked together, and they're going to pass on these experiences to everybody else to everybody else at La Salle and when the service day comes know as a community of hardworking students that can work together."
About the Contributor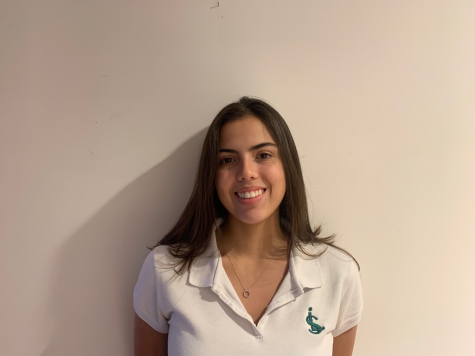 Marjorie Amaral, Editor



Marjorie Amaral is a senior at ILS this year and is enrolled in Journalism 3. Marjorie enjoys covering the Entertainment beat and Campus Life.