ILS Hosting Calendar Raffle Fundraiser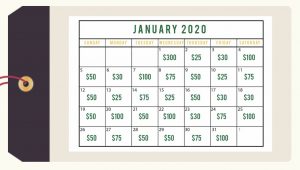 Beginning in January Immaculata-La Salle High School will be hosting a calendar raffle through March 0f 2020.
To enter the raffle you need to buy a ticket, which cost $10 each. You can also purchase an entire booklet of tickets which contains 10 of the tickets for $100.
The raffle is ran through the main office and the results are announced on LTV everyday. The winner is also notified by a phone call from the main office, too.
Mrs. Marielena Douaihi in the main office explained the process of picking a winner and how they do it.
"Every single morning, we pick one ticket," explained Mrs. Douaihi. "Whoever wins we call them and we give them that surprise early in the morning. Whoever wins that tickets goes back into the raffle and they have more opportunities."
All the money raised from the raffle will be going to the school so they can raise money for a new building that they have been trying to build for a couple of years.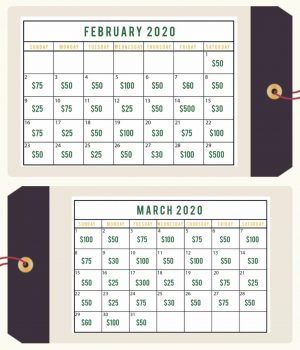 The calendar raffle is not something new. They have this raffle in previous years. The raffle does not pertain to only students, parents can enter as well and try to win some money.
Parents can save money on tuition too for entering. You can get about $400 dollars off of tuition so it would definitely be a wise decision for any parent to enter. 
Make sure to buy some tickets because you can win a lot of money. Sometimes the raffle can be for over $100 dollars.
The raffle is even open during the weekend, so remember that you can still win even if it is a Saturday or Sunday.
Funds raised from the Calendar Raffle go to the school's "Building a Legacy" capitol campaign, which looks to improve ILS's current athletic facilities as well as the building of a brand new Fine Arts Building on campus.
About the Writer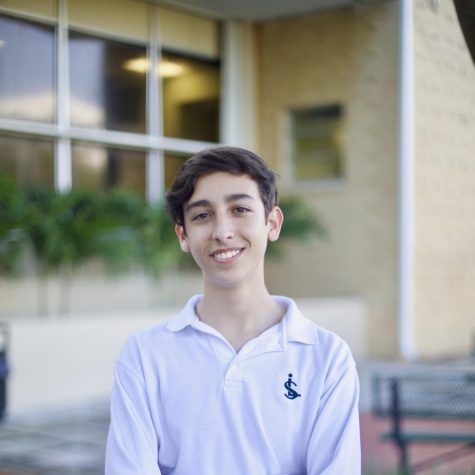 Sebastian Wolfe, Writer
Sebastian Wolfe is a Junior at ILS this year and is currently enrolled in Journalism 1. Sebastian is interested in covering sports, and he enjoys doing Math.