Drama's "Hello, Banquet!" a huge success
On Friday, November 8 at 7 pm, the ILS Drama Club hosted its second annual banquet in the Bayshore Ballroom. 
The night was filled with fantastic performances by the incredibly talented students in the club. All profit made from the event went to support their upcoming production of "Hello, Dolly!"
Aside from the performances, there was a silent auction, a lovely steak dinner provided by Churrasco Brasil LLC, thanks to the Barreto family's donations, and a beautiful "Hello, Dolly!" themed cake. 
Everyone who attended the event had an amazing time supporting the drama students. 
"I went to support my friends Giorgio, Giulio, and Nea, and I love going to the drama events because they make me appreciate how our school is so diverse and full of talent," said senior Sebastian Calonge. 
The participating drama students put a lot of work into the event and were thrilled with the way it turned out. 
"I don't know if I have a favorite part, but I think my favorite aspect was being able to host with my best friends, Cesar and Giulio," said senior Giorgio Fernandez, who organized the event. 
"It was a surreal experience to host with them and we had an incredible time running around backstage and giving the audience the best time we possibly could."
Throughout the night, there were singing performances, a monologue, a Thespian Showcase, and sixteen short plays. 
There was also a very special surprise for the audience when junior, Pablo Amat invited his brothers, sophomore Alvaro Amat, and little Jacobo to perform with him. 
Alvaro played the violin while Pablo sang "Viva La Vida" by Coldplay, and Jacobo later went up to help his oldest brother sing "Let It Be" by the Beatles and play piano. 
"My favorite part was seeing my boys Jacobo and Pablo perform. They were awesome," said Amat's best friend Maximus Betancourt. 
Overall, the night was a huge success. "Hello, Dolly!" will premiere on December 11 and close on the 14th. Don't miss it. 
About the Writer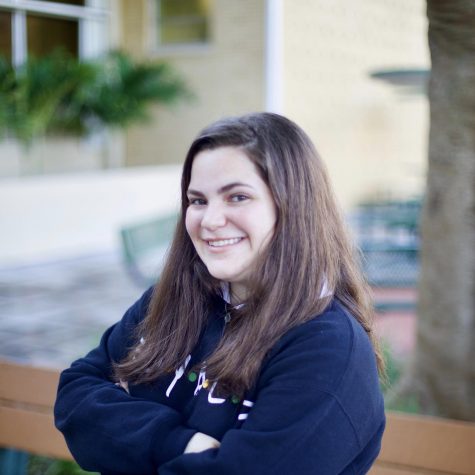 Sofia Farres, Editor-in-Chief



Sofia Farres is a senior at ILS this year and is enrolled in Journalism 2. Sofia enjoys participating in ILS service clubs and student government and hopes to pursue journalism and film in the future.