SALTT Hosts First Prayer Service of the Year.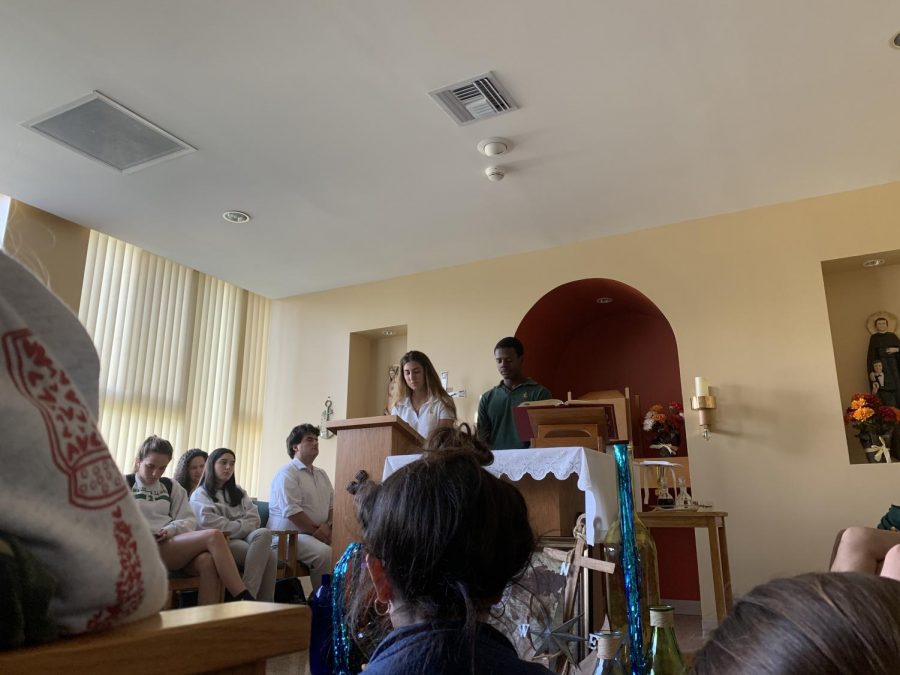 On Tuesday, November 12 at 2:40 in the Main Building chapel, junior Charlize Ramos and senior Jacques Calixte hosted the first SALTT prayer service of the year. 
The prayer service was held in order to be a continuation of the nightly prayer services done at SALTT Camp. Because SALTT stands for Service and Leadership for Today and Tomorrow, that was the theme of this prayer service. 
The students in attendance were provided with Scripture passages, songs, and questions to be able to reflect on what service does for others, how they serve, who the greatest leaders in their lives are, and how they can grow as leaders. 
"I prayed a lot that it would be successful and that everyone who attended would be able to get something out of it," said Ramos. 
Thankfully, Ramos' prayers were answered. 
"I loved it. I thought that the prayer service allowed you to feel rejuvenated amongst the stress of school," said junior, Camila Musibay.
"Charlize and I spent a lot of time on it and it really was meaningful when other people were able to take time out of their day and come to our event and we all shared a powerful prayer experience together," said Calixte. 
The chapel was completely packed and it was very impactful for the students who attended. 
"Mr. Gamwell talked about how the the reason he ended up going was because people went up to him and asked him to, so I think it's super cool that in today's day in age when popularity is so important to people, that going to a prayer service is a popular thing to do," said Musibay. 
Ramos and Calixte, the prayer coordinators of the club, decided that they were going to start doing one prayer service a month. Make sure to stop by to the next one to enjoy a beautiful experience! 
About the Writer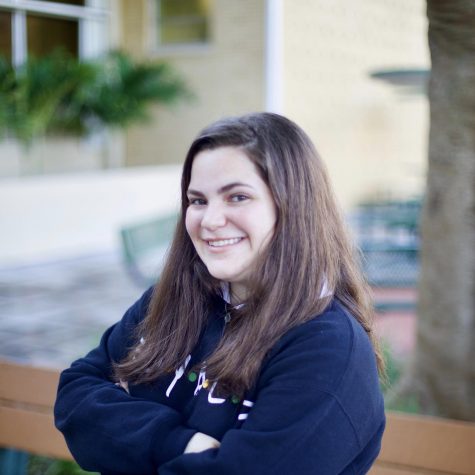 Sofia Farres, Editor-in-Chief



Sofia Farres is a senior at ILS this year and is enrolled in Journalism 2. Sofia enjoys participating in ILS service clubs and student government and hopes to pursue journalism and film in the future.