Tricky Tray a night of family fun
Friday November 15th ILS hosted the annual Tricky Tray event by the cafeteria in hope to raise money for the school.
This fundraiser will feature a diverse amount of gifts that you can auction for. Gift baskets will be present in the student learning center where you can place a ticket and see if you win the raffle. There will also be different raffles including 50,50 , a months tuiton and more. 
Not only is this event a fundraiser but it's a night of family fun. There will be food and drinks and a cash bar for adults. This event really shows the Ils community's legacy and what we are made of. 
Tricky Tray is a night to bring families closer together and experience a taste of ILS. It's an all around fun way to spend a Friday evening.
The event will be taken place at 6pm next to the cafeteria in the student learning center , where you will be able to find the extravagance of baskets and more.
This is only one of ILS many fundraisers and many students are excited to be attending.
Junior Andrew Yero says, "I am very excited to be attending Tricky Tray, as a junior at Lasalle I really want to experience the full ILS trip. I've heard that there will be lots of gifts, and meals which is something a lot of kids enjoy. It's also a great way to spend time with my mom and I'm very happy that the school is hosting this." 
Part of the reason behind Tricky tray is to build LaSalle's legacy and create and more fun and enjoyable environment. This is a very active way to invite the community together and showcase our school. 
Hopefully this event continues to serve as a great way to strengthen our community and bring people closer together. 
About the Writer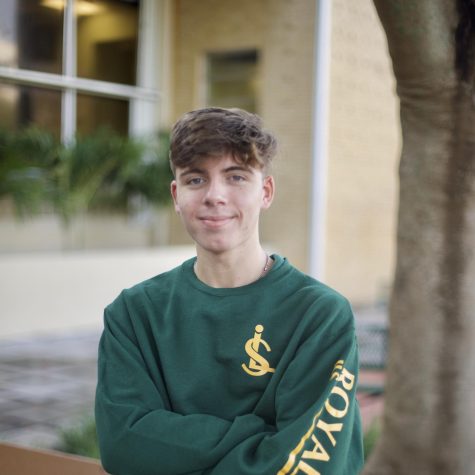 Ryan Desalle, Writer



Ryan Desalle is a senior at ILS and is enrolled in Journalism 2. Ryan enjoys traveling , fishing , and plans on studying criminal justice in college. Ryan plans on covering on campus life and news...