Junior Class Day Encounter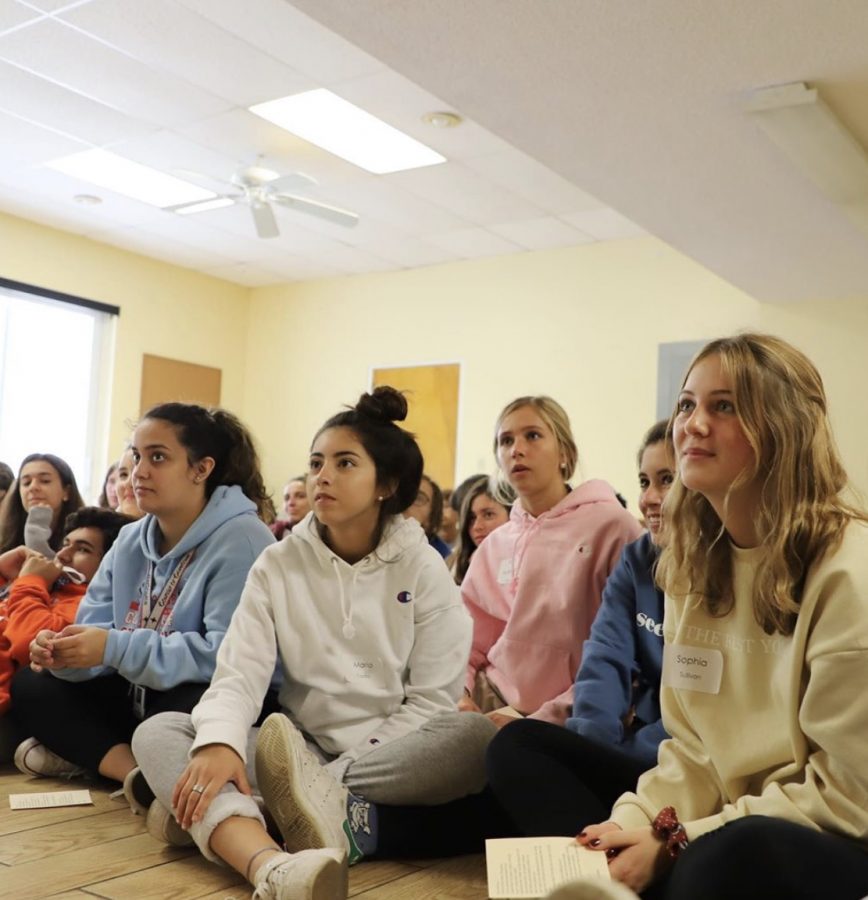 This past Friday, November 15th, Immaculata-La Salle Juniors had their Junior Encounter at the Youth Center.
Junior Class Encounter Day is a day where the junior class is divided into groups of four. Those four groups take turns on going into different locations to meet up with teachers and sisters such as Sr. Marie Fe and Se. Suzanne to talk about faith.
Some teachers, such as Mr. Doody, Ms. Sosa, and Mr. Alicandu, shared their stories on how they encountered their faith.
"Going to a catholic school really helps me stay grounded in my faith. And it always reminds me that God is there when I forget sometimes, and it just always drives me back to him. Through the experience of the encounter, I learned that even though everyone in the grade may not have the same faith that I have, we can also be united and we can also, spend time together as brothers and sisters and really just embrace the school that we're in and embrace the family that we are," said junior Sofia Farres.
Junior Encounter Day also helps students realize how lucky they are to be in a catholic school and stay grounded in their faith.
"Catholic school helps my faith is through all the things we do like it's a constant reminder every day the the many times we pray on the opportunity to have to do retreats to participate and to also be a leader in them and just the environment, how you treat people, the activities we do, just being kind those constant reminders every day, when they teach us away the impact and care for you. I think just all of that is be is part of being in a Catholic school," said junior Eugenia Gonzalez.
Juniors learned a lot and got to experience things they had never experienced before last Friday. Gabriel Xirinach says he is going to take what he learned from Junior Encounter day from now on.
"I'm going to take from today that you can be at any stage of your life early or late and still come to terms that God is one of the most important pieces in life."
Eugenia Gonzalez learned on Junior Encounter Day that it's not easy to be a teacher and students don't realize how much they go through.
"Today is something that really impacted me and that I learned is how much teachers go through and maybe some students don't see it or realize it as much as we should. Because teachers are humans and they go through our everyday problems just like us. And I think I've learned to be more cautious and to care more about my surroundings, about the people around me."
Junior Encounter Day is a good experience for Juniors to go through because junior year is a very stressful year and by having a stronger faith will help students feel more comfort and closer to God.
About the Writer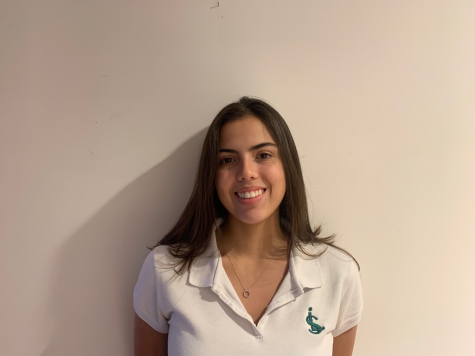 Marjorie Amaral, Editor



Marjorie Amaral is a senior at ILS this year and is enrolled in Journalism 3. Marjorie enjoys covering the Entertainment beat and Campus Life.