Wishbone Project Recap
This Wednesday, November 27th, the boxes that Immaculata-La Salle students have donated with food for those in need this Thanksgiving as a part of the Wishbone Project, were collected.
The Wishbone Project is a drive where ILS collects food for families that are in need. The boxes are donated to St. John Bosco and St. Mary's parishes.
Students made boxes that contained food and food staples so that the families can have necessary ingredients to make Thanksgiving meals and other meals. Without ILS students donations, many families would not have food this Thanksgiving.
Participating in the Wishbone Project made many Immaculata La Salle students realize how they take things for granted and how fortunate they are to have a place they can call home and to have food everyday in their table.
"Knowing I helped a family this thanksgiving made me feel really good because I was able to give back to my community and help others because I'm so fortunate, and being able to give back is something great and everyone should experience," said junior Charlize Ramos.
"I feel very grateful for being able to have a nice meal with my family and happy knowing my donations gave another family the same opportunity," said junior Noor Andre.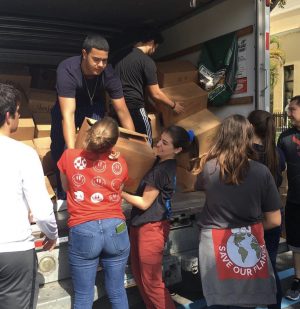 "Knowing that I have helped a family makes me reflect…realizing that not everyone has the possibility to buy things that we take for granted but at the same times it makes me happy knowing that a family will have food on their table for thanksgiving," said junior Eugenia Gonzalez.
Being a students at ILS gives everyone opportunities to help others, many students at La Salle didn't help others on thanksgiving before coming into ILS.
"Honestly, if La Salle didn't do wishbone I would probably not be helping others for thanksgiving that's why I appreciate how our school gives us so many opportunities to help our community," said Andre.
The first thing Jesus Christ said was 'feed the hungry' and that's what ILS students are aiming for.
"One of the messages Jesus Christ that has just meant the most to me and that, I really think is the standard that we should try to live by is that the way we show that we love him is by taking care of the least of our brothers and sisters. And the first thing he said, was feed the hungry. So this is the way to say thank you, to him for all the gifts we've received. And to just say, we love you is by feeding the hungry," said Ms. De La Guardia, Coordinator of the SALTT club.
Wishbone boxes were being collected until Wednesday morning but as of Tuesday, La Salle was able to collect 192 boxes in total  for St. Marys's and for St. John Bosco. In addition, 16 pantry boxes were donated as well.
The Wishbone Project is a tradition every year at ILS and will continue to be forever
About the Writer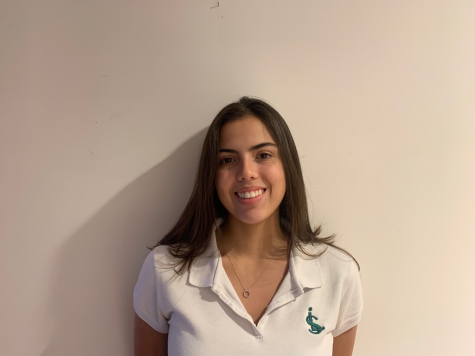 Marjorie Amaral, Editor



Marjorie Amaral is a senior at ILS this year and is enrolled in Journalism 3. Marjorie enjoys covering the Entertainment beat and Campus Life.