Mu Alpha Theta Competes in Annual Math Olympiad at Barry University
Last week, the Immaculata-La Salle math honors society competed in the annual Math Olympiad at Barry University. Students did very well competing against 12 other schools. 
Being their first competition of the year, the math team came out with great outcomes. Senior Ivette Acosta placed 7th in the individual portion against 70 people and was the only female in the top-8. 
Ms. Quintero, a math teacher at ILS, was very proud of all her students and was surprised and amazed of Ivette's performance.
"I'm very proud, because this is only our second year doing this and we haven't really done well, mostly because we haven't studied."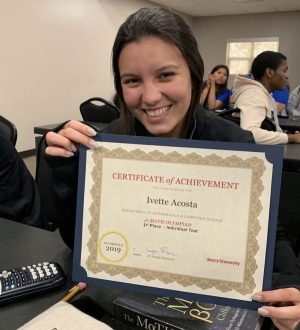 She is looking forward to the upcoming competitions and hopes for an even better outcome.
"We will be going to states in April and actually studying and taking time after school and during f block to really go through the tests and make sure we are a lot more prepared."
Ivette Acosta, senior at ILS, had an amazing performance the Math Olympiad, and her hard work paid off.
"As STEM has traditionally been a male-dominated field, I was very proud to be the only girl in the top 8!"
She was also very happy with how how her teammates did in the competition.
"I'm also very proud of my teammates Beatriz Diez and Isabella Falero for being great students and friends! I'm glad I was able to prove myself and show that girls are just as able as boys!"
About the Writer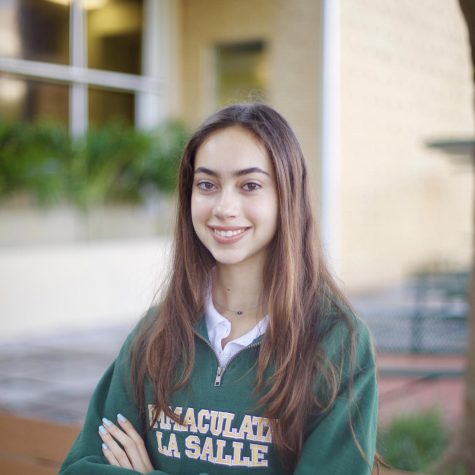 Sasha Kuntz, Writer
Sasha Kuntz is a senior at ILS this year and is enrolled in Journalism 1. Sasha enjoys spending time with animals and reading novels.