Disney+ Is Slowly But Surely Beating Netflix At Its Own Game
On November 12, 2019, Walt Disney's streaming service Disney+ launched, causing Netflix to lose most of its content. Leaving Disney+ in the running to become the best streaming service. 
Only a day after Disney+ launched, they already had 10 million users and the number is still growing! Although it's very new to its veteran competitor, Netflix, it has already had extremely positive feedback. 
"It's clear that Disney's streaming service has a lot going for it, with its huge franchises like Star Wars, Marvel, and more creating a true pop culture entertainment hub," says Tech Radar.
The main problem that Netflix has been experiencing is licensing. With Disney+, NBC streaming service and others, Netflix is losing a lot of its most popular content such as, the Marvel franchise movies, "The Office," and even some FOX shows. 
One of Disney+ newest original show "The Mandalorian," of the Star Wars franchise, has become  the most in-demand show in the world. Having said this, it beats Netflix's most popular show Stanger Things. 
Disney+ doesn't only have tv shows, it has an arsenal of Disney, Pixar, Marvel, and Star Wars movies. It ranges from amazing classics like Snow White to exciting newcomers like Frozen. 
Disney+ is also equipped with a reimagined version of Lady and the Tramp. It can only be watched with a membership and won't be hitting the theaters, giving people more of an incentive to cancel their Netflix subscriptions to make a new one with Disney+. 
All in all it looks like Disney+ is on its way to bumping Netflix off its high pedestal, although it's going to take some time to catch up to this billion dollar powerhouse of a streaming service.  
About the Writer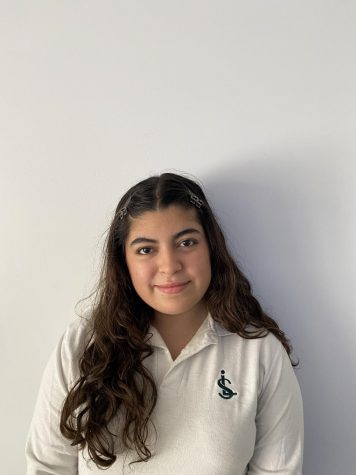 Sophia Rabelo, Writer



Sophia Rabelo is a senior at ILS this year and is enrolled in Journalism II. Sophia enjoys participating in the school's drama program and enjoys covering its events and news.