Romantic movie perfect for the holidays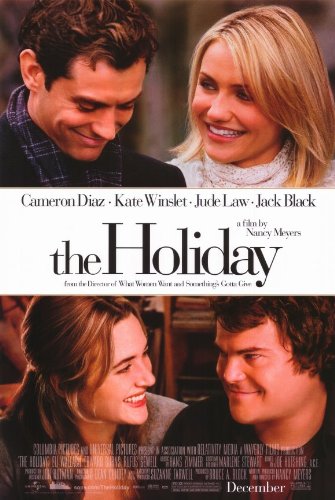 "The Holiday" is your typical cliche romantic movie but has interesting little stories of each of the characters within the movie. The casting in this movie was fantastic, starring Cameron Diaz as Amanda Woods, Jude Law as Graham, Jack Black as Miles, and Kate Winslet as Iris Simpkins, Rufus Sewell as Jasper Bloom, and Eli Wallach as Arthur The Holiday was written, produced, and directed by Nancy Meyers and came out in 2006.
In London, Iris Simpkins KSU a journalist for a wedding column in a newspaper and she has been in love with her colleague Jasper Bloom. Around Christmas, she is told that Jasper is engaged to another colleague, and her life turns upside down. In Los Angeles, a movie-trailer maker Amanda Woods has just split with her unfaithful boyfriend Ethan. She throws him out of the house and decides that she needed to escape the heartbreak. Through a house exchange website, Amanda immediately swaps her mansion in sunny California, Los Angeles for Iris' cottage in snow covered Surrey, London.
While in Surrey, Amanda meets Iris' charming brother and book editor Graham and SPOILER they fall in love with each other. Meanwhile in LA, Iris meets Amanda's next door neighbor the ninety year old screenplay writer Arthur, who helps her get her confidence back. She also meets Amanda's colleague and the film composer Miles and SPOLIER with whom she falls in love with.
This movie give you all the happy holidays feels. You fall in love with the adorable characters and their own situations. It is a fun movie with many happy endings. This is definitely a great movie for the romantics at heart.
(Also please advise this movie is PG-13 and is for a mature audience)
About the Writer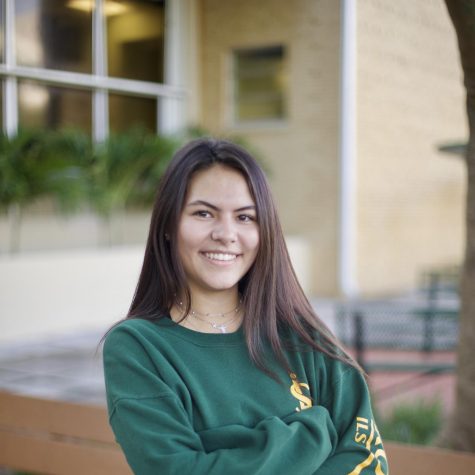 Bianca Sanz, Writer



Bianca Sanz is a senior at ILS this year and is enrolled in Journalism 2. Bianca enjoys fashion and videography. She also loves writing about entertainment.