Angel Tree Brings the Christmas Spirit to Those in Need
The Angel Tree project kickoff this past Wednesday during a presentation in the SLC. Students in their religion classes came to the SLC during the day to listen to the talks and choose the names.
Angel Tree is an annual event at ILS organized by SALTT and Key Club. It a way for students to be charitable by providing families with gifts during the holiday season.
Starting off with a moving presentation, Key and SALTT club members went up and explained the importance of helping these families and how to do it. The presenters told students how they wouldn't be able to afford a gift for their children if it wasn't for the help of the ILS community.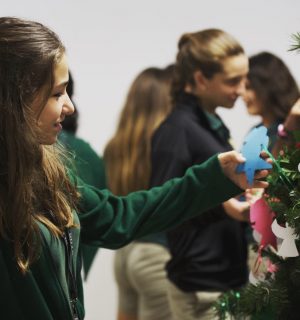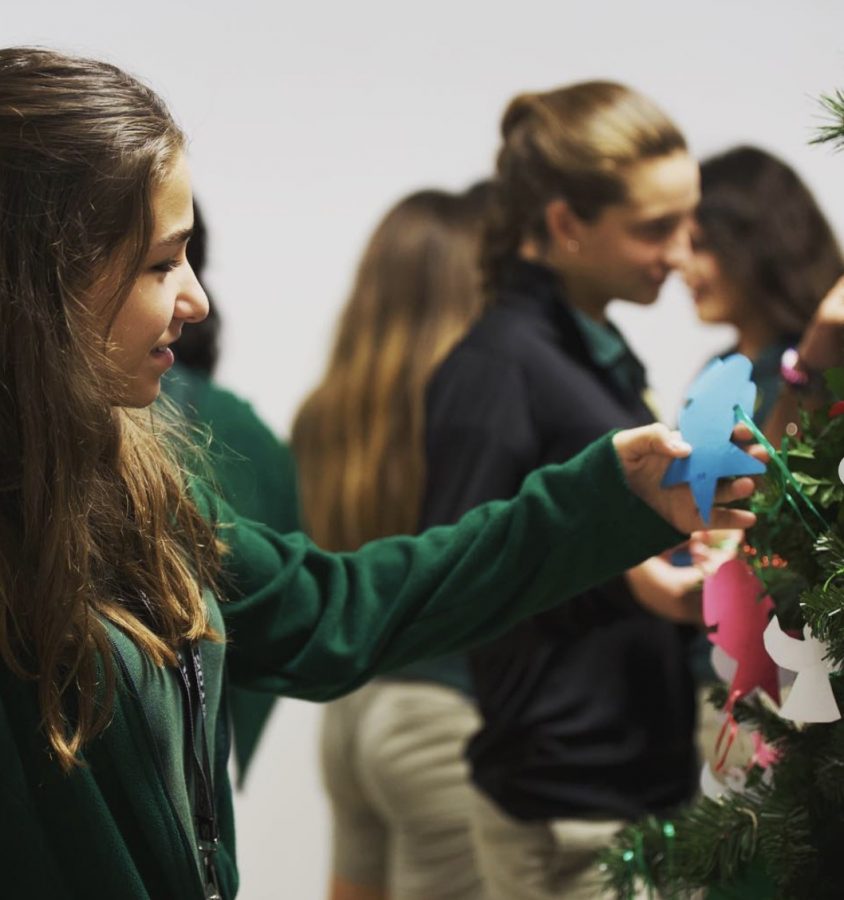 Some of these families can't even afford to receive gifts and need essentials such as socks and underwear instead. La Salle is a very privileged school, and students are financially capable of being charitable, which is one reason why this event is so important, and everyone should participate. 
Dominique Gonzalez, senior at La Salle, says why she makes sure to participate as much as she can every year.
"It's important because it's a good way to be charitable it helps children and families all around the world, for example the Bahamas, so they can have an enjoyable Christmas," Gonzalez explained.
Mrs. Roman-Gonzlaez, a teacher at ILS, plays a major role in organizing Angel Tree. She expresses the importance of helping those in need, especially during this time of the year.
"It's so easy to ignore and just walk by and not mind the need of others but this is a time that we take during this very holy month," Mrs. Roman said.
Roman also states why it is the duty of members of a community to donate to charities. "It's about realizing that we are all connected, and that we are part of one body, one community."  
Being students and staff of a catholic school gives purpose to helping the poor, and angel tree is a wonderful way to give thanks for what you have while helping others in the process. 
About the Writer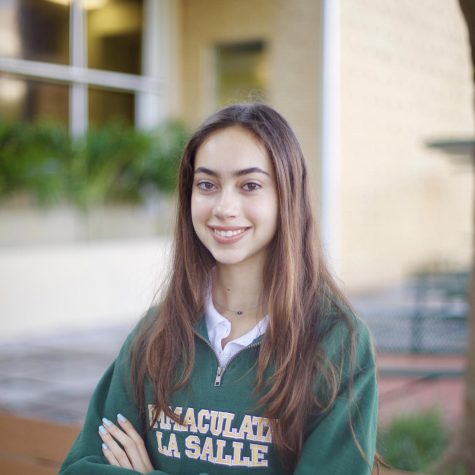 Sasha Kuntz, Writer
Sasha Kuntz is a senior at ILS this year and is enrolled in Journalism 1. Sasha enjoys spending time with animals and reading novels.