ILS introduces new Esports Club
The new Esports Club was brought to Immaculata-La Salle by seniors Kevin Quiroga and John Paul Porven. Javier Pineda has helped organize teams together as well. These are three seniors have spent time trying to start this club at ILS.
The club is about sport competitions through video games. Esports has competitors from many teams and they face off in tournaments playing video games such as: "Fortnite," "League of Legends," "Counter-Strike," "Call of Duty," "Overwatch," "Madden NFL," and many more.
According to Medium.com, the first eSports event happened all the way back in the October of 1972 at Stamford University where students competed on the video game "Spacewar." The grand prize for the winner was a year long subscription to the Rolling Stones magazine.
"I follow some esports and have been for the past decade. My friends and I enjoyed watching Starcraft II games so much that we all went to a live event in 2012 in which we watched the best players in the world play with thousands of people in attendance," said club moderator Mr. Shaun Doody.
The club gives students the chance to being able to compete on multiple online platforms. They organize the members of the club into teams for every tournament. They do monthly tournaments and meetings so they can compete against each other.
Esports is a growing industry. Many colleges are putting together competitive teams for the school. According to scholarships.com, there are more than thirty U.S. colleges and universities that offer scholarships for gamers.
The club brings together students who share their love for gaming and creates a friendly environment for all who join. Anyone who is interested in joining the eSports club can contact Mr. Doody via email: sdoody@ilsroyals.com.
About the Writer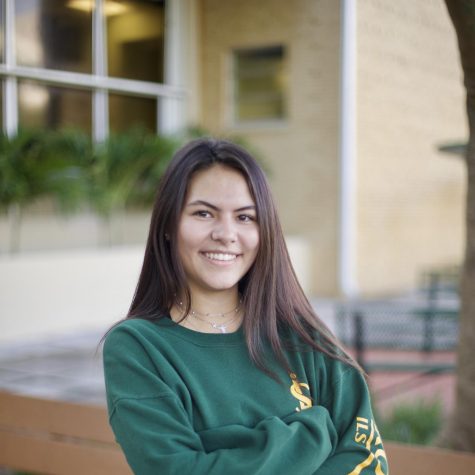 Bianca Sanz, Writer



Bianca Sanz is a senior at ILS this year and is enrolled in Journalism 2. Bianca enjoys fashion and videography. She also loves writing about entertainment.