ILS welcomes 27 new transfer students for the second semester
ILS has welcomed 27 new transfer students for the second semester of the school year.
The second semester has introduced the ILS community to these new students, welcoming them to this new environment here on campus. With many new accommodations in these transfers' paths, the students will learn to adapt to there new home.
Being a transfer student isn't always easy. Many transfer students are working there way around the  feeling of just being new.
As a transfer student myself, being new here at La Salle in 10th grade with very few friends was somewhat hard. Coming from public school, I had to learn how to configure my way into the routine and learn quickly how things worked here on campus.
The hardest part wasn't even making new friends, but rather being able to get used to the technology used on campus. Showbie, Notability, and Manager were all new to me and I didn't know much about them. Most of the time my work was delayed and my effort wasn't my 100 percent.
Being new to private school impacted my grades since I was not used to the Enviroment. Dealing with grades and very few friends the first month wasn't the best. Quickly things got better and it I was very happy where I stood. Making new friends and learning my way around, I grew happy.
Transfer students may be going through a hard time and may feel uncomfortable, so students here should be kind and welcome them with loving arms. And that's something the ILS community is known for. The students, faculty and staff are very welcoming and willing to help.
Ozzie Vera, a 10th grader recently transferred from Columbus, said, "Being new here at Lasalle may be a little odd, but I know I will get used to the way things are." 
The way things work will become very easy to the new students as it was for myself, as long as they know that ILS is here to help them and get them around the new wave. 
About the Writer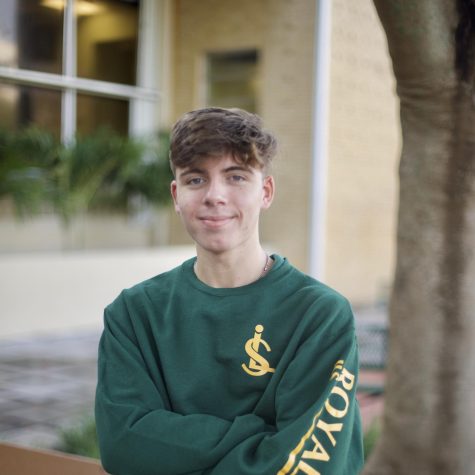 Ryan Desalle, Writer



Ryan Desalle is a senior at ILS and is enrolled in Journalism 2. Ryan enjoys traveling , fishing , and plans on studying criminal justice in college. Ryan plans on covering on campus life and news...