ILS basketball unable to prevail after poor shooting performance
The Royal Lions (6-7, 2-0) could not overcome a first quarter deficit to Ransom Everglades (14-0), dropping it 61-51.
LaSalle went down as much as 20-4 in the 1st. Shots were not falling the entire quarter following their 71 point performance at Killian.
ILS responded with a strong second quarter, and went into the half with momentum after outscoring Ransom 18-10, cutting the lead to just 7 at the half.
Both teams had a great defensive half, allowing just 12 points in the third and Ransom out scoring LaSalle 18-15 in the 4th. 
The Royal Lions had a great defensive half, but were never able to pull away after the poor 1st quarter. ILS dug themselves in a hole early and poor shooting couldn't take them out of it.
Junior Neil Schiff led all scorers with 18 points. Schiff knocked down two big threes in the 4th to pave the way for the Raider win. Lucas Ortiz added with 13 points as the Raiders had six players with over five points.
Following his career-high night, Emilio Ramirez was unable to repeat it on Wednesday. Ramirez finished with 17 points, however the junior never got a great feel of the game. The game-plan seemed to control him the whole time.
Joshua Fernandez came up big on Wednesday, finishing with 16 points and numerous rebounds. The Royal Lions had just five scorers the entire night. Aside from Ramirez and Fernandez, the Royal Lions combined for 18 points.
The Royal Lions will get their second go against Ransom next week, January 15th at Ransom. 
Following the loss to the undefeated Raiders, ILS travels to Sunset (5-7) on Friday in their 8th game in 10 days, and a big 4A district 16 game, as the Royal Lions look to improve their seeding by moving to 3-0 in district play
About the Writer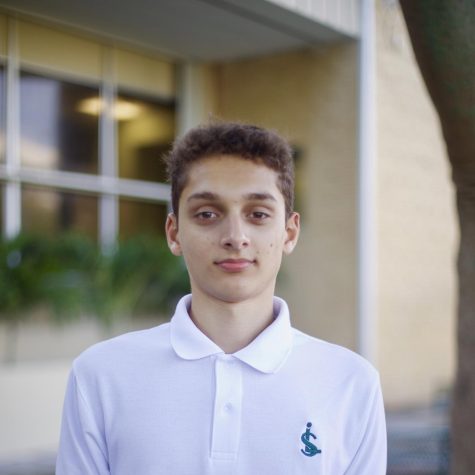 Anthony Yero, Co-Editor-in-Chief



Anthony Yero is a senior at ILS and is enrolled in Journalism 3. Anthony enjoys covering the Sports beat for the "Royal Courier" and looks forward to a career in journalism.