ILS Sailing Wins Local Race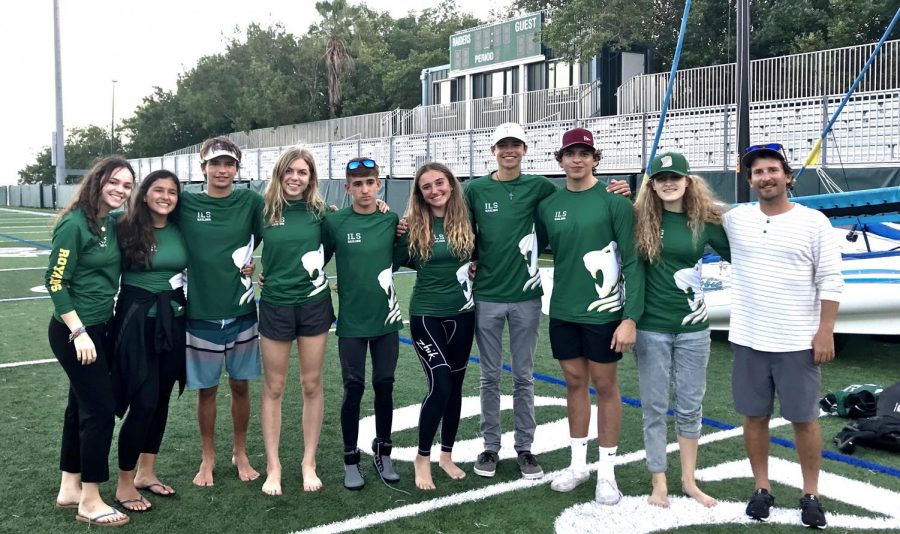 The ILS Varsity Sailing team prevailed against 23 other varsity sailing teams from around the state at its first local regatta since the team's formation last year.
Ransom Everglades High School hosted the regatta on Saturday, with great sailing conditions with winds of around 15 to 20 knots, which lowered to 10 to 15 knots as the day went on.
Each team participated in six races per division (A and B) for a total of 12 races, all on 420 class boats.
The ILS team was leading the regatta throughout the day, but the victory was in jeopardy when in Race 5 the A division boat was called over the line early and had to restart but climbed back through the fleet during the race to finish 13th.
Justin Callahan and Danny Riano then put the regatta away comfortably with two bullets (1st place finishes) in their last two B division races to clinch the regatta with a comfortable 10 point lead over 2nd place Ransom and a 25 point lead over 3rd place Gulliver.
ILS won five of the 12 races with three second place finishes, which sealed the school's win.
The team will next compete at South Points #5 on February 1 in St. Petersburg.