Netflix Doc Series "Cheer" Review
On Friday, January 10 Netflix released a new doc series called Cheer.
This new show is about the Navarro Cheer team and their journey as a team to NCA (National Cheerleading Association) College Nationals at Daytona Beach, Florida. 
The show starts off with try-outs and an explanation of what is going on. In the following episode, the coach then shows the process of turning a group of 40 into 20 to compete on the blue mat.
They then start to put the routine together and start to do full outs, which is when you put the pieces of the routine together and perform them altogether.
Throughout the rest of the show, you then see all the complications and challenges they face as a team. This includes performances, injuries, set backs, and more. At the end, it shows you what happened at their competition. 
It also shows interviews of teammates and coaches about their personal lives and how they feel throughout the season.
The show also teaches you the history of cheerleading along with what goes into it. 
At the end of it all, the show gives a different point of view of cheerleading and truly shows how much hard work goes into this one moment that could possibly make or break the competition season for a team. 
This is an addictive show that many people could finish in one day. This would be a great show for anyone interested in seeing what goes into the sport, like sports in general, or if you need something to watch.
About the Writer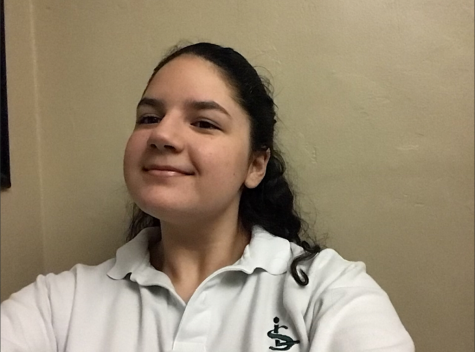 Victoria Betancourt, Writer



Victoria Betancourt is a junior at ILS this year and is enrolled in Journalism 2. Victoria is an ILS cheerleader and enjoys covering the Entertainment section for the Royal Courier.