Cheer Team Qualifies for State Competition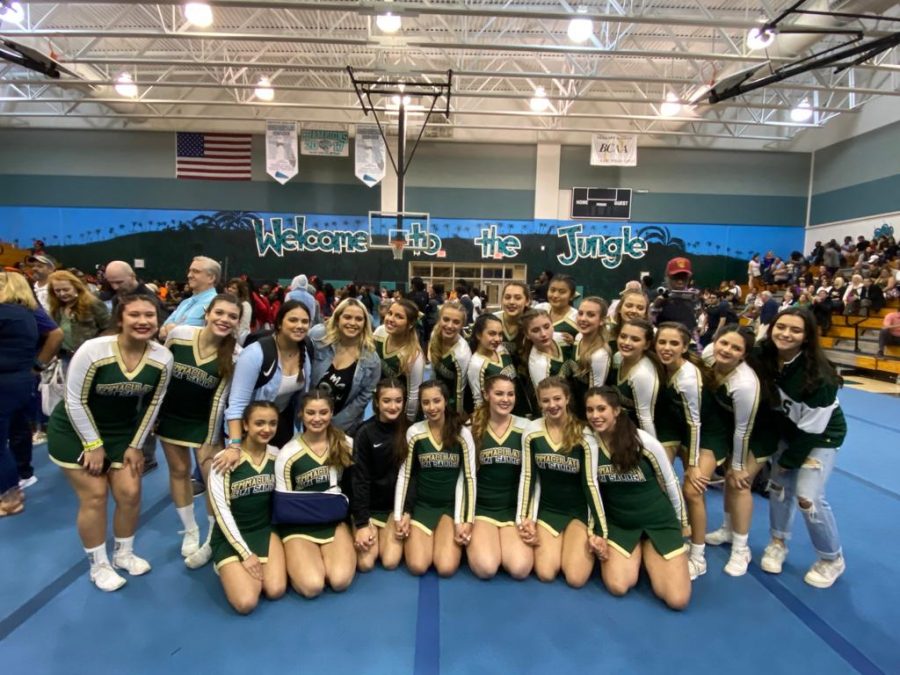 Last Friday, the ILS Cheerleading team performed at the Regional competition held at Coral Glades high school. The ILS cheerleaders performed well and earned second place. As Regional Runner-Up, ILS qualified for the State championships.
ILS placed second out of eight schools in the Regional competition. This is the second year in a row the cheerleading team placed this well and qualified for the State Championships. The FHSAA Competitive Cheerleading has 11 different divisions, including Small, Medium, Large, and Extra Large teams; Small, Medium, Large and Extra Large Non-Tumbling; and Small, Medium and Large Co-Ed.
ILS competed in the Extra-Large Non-Tumbling division with eight other schools. The other schools included Monsignor Pace, iMater Prep, Stranahan, Palm Beach Lakes, Northeast, FAU and the host school, Coral Glades.
The Lady Royal Lions cheerleaders don't have much time to prepare for the State Championships. That competition is scheduled for January 31st and February 1st in Gainesville, FL. The event itself will be held at Exactech Arena at the Stephen C. O'Connell Center, hosted by the Gainesville Sports Commission.
If you're interested in attending the competition, admission is $12 ($10 ticket and $2 fees). If you can't make it, the State will webcast the competition on the NFHS Network. The schedule of events is to be determined.