Healthy Lifestyle: Valentine's Day addition
Here are a few ways you and your loved ones can keep your healthy lifestyle up this Valentine's Day.
Valentine's Day is annual celebration where you spend time with or send messages to the person you love to show them how much they mean to you.
Most people around the world associate this day with candy and unhealthy sweets when really it doesn't have to be that way. There are many tasty treats and meals you can have that are healthy and make you feel just as happy.
One healthy tip is instead of going out to dinner, lunch, or breakfast, you stay in and make a romantic healthy meal or dessert. There is nothing better than spending quality time with the person you love.
Instead of sending the person you love a box of chocolates, you can send them a fruit basket or bake a low-calorie dessert. Instead of using normal chocolate, use dark chocolate, which is a healthier alternative.
You can send them a bouquet of flowers, jewelry, or a sentimental gift, instead of candy or snacks. The simple gifts go a long way, as long as the person you're sending them to knows how much you love them.
If you really want to go out to eat, instead of getting two separate meals spilt one with the person your with. Splitting a meal will keep you both from eating too much and leave room for delicious dessert.
After your meal, do something active like going for a walk or visiting one of the many art museums we have in Miami. Some cool places you can go are Artec House, Wynwood Walls, or the Frost Museum.
In addition to all these healthy tips, just remember to be kind and loving to everyone. Valentine's Day is such a beautiful and fun day that everyone should be happy on
About the Writer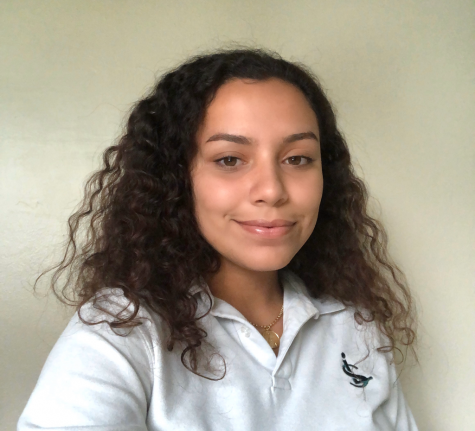 Lia Sarria, Writer



Lia Sarria is a senior at ILS this year and is enrolled in Journalism 2. Lia enjoys learning and writing about fashion and pop culture.