2019-2020 Boys Basketball Season Recap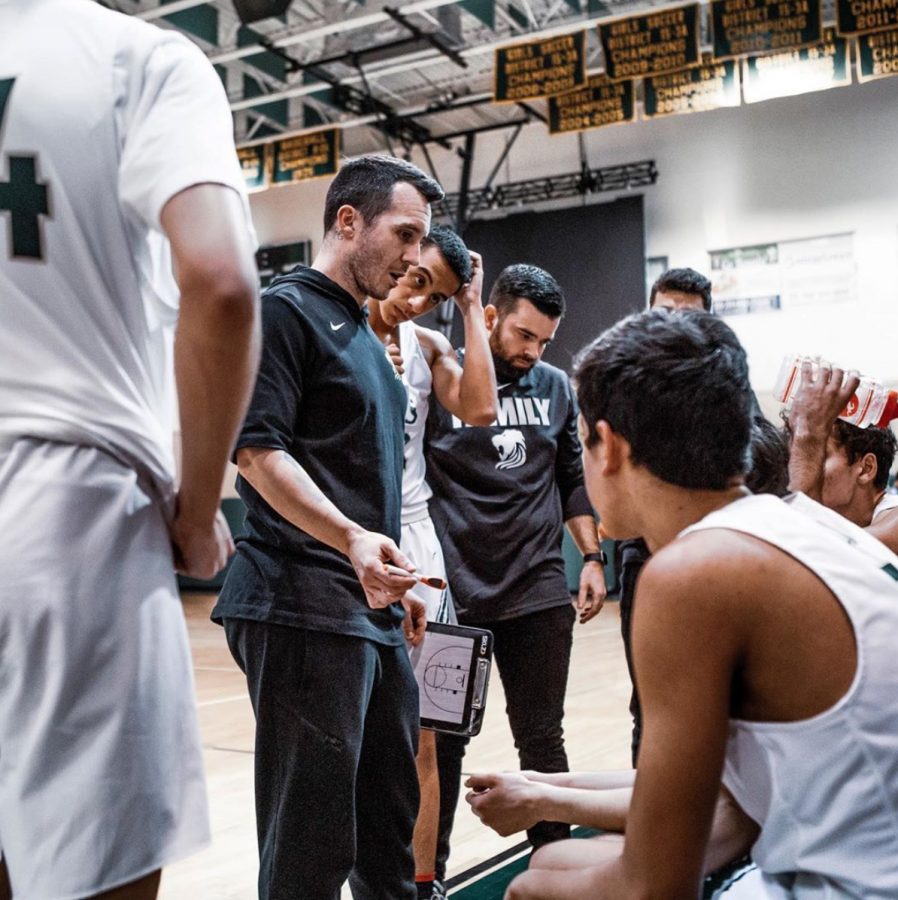 With a crew full of young talent, the Immaculata La Salle basketball team (10-15) came into the season with high hopes. However, haunted by injuries and inconsistency, ILS showed signs of potential but lacked the maturity to consistency play up to its potential.
With a small-lineup, the Royal Lions relied on strictly guards to play all five positions. Junior Emilio Ramirez was the general on the floor driving the Royal Lion offense, though he would miss several games due to injury. Ramirez was one of the top scorers in the county, leading ILS with 23.5 points per game. The 6-2 guard was unstoppable all season, and notched a career-high 40 points versus Killian.
The Royal Lions had four underclassmen on the squad for the first time in the Coach DelaGrana era. Freshman Ivan Zivenko, Freshman Gilbert Salazar, Sophomore Brett Gurka, and Sophomore Giorgio Saumat were all first time varsity starters, and developed significantly throughout the season. Salazar led the bunch in scoring, averaging 9.8 points per game.
"Our underclassmen improved a lot through in game experience. At most schools 9th and 10th graders on JV, but this year we had 4 underclassmen on the varsity who started and or played a significant amount of minutes", said head Coach Derrick DeLaGrana.
"My goal by doing that was even if there were some struggles adapting to the speed and skill level of the other teams, that it would benefit them in the long run."
The team compiled of two seniors, six juniors, two sophomores, and two freshman, compiled an overall record of 10-15, before losing in the first round of the class 4A District 16 Tournament.
The Royal Lions opened up the season with a tough loss to Belen, before bouncing back with two wins over Terra Environmental and district foe Key West. 
Immediately after, ILS would be tested for the first of many times. Riviera Prep shot the lights out, scoring 97 points in a blowout win over LaSalle. 
After blowing out St.Brendan, ILS would suffer three straight losses before winning two straight and finishing 5th place in the silver bracket of the Adidas Holiday Slam Tournament. The highlight of the season, as Junior Michael Yero led the Royal Lions in a 69-61 win over Killian, the same team that beat ILS by 46.
Following the tournament, ILS lost their footing and lost three out of their next four, before losing Ramirez to an injury. With Ramirez out, the Royal Lions would lose three in a row, and an embarrassing one to Westminster Christian.
Despite a loss, it appeared that LaSalle regained high hopes versus Florida Christian. The Patriots are referred to as one of the top teams in Miami, and the Royal Lions gave them a run for their money. In the 76-69 loss, the ILS offense thrived but fourth quarter errors cost them the game.
LaSalle finally snapped their 6 game losing streak in a 53-49 win over Archbishop Carroll. Afterwards, they would win four out of their final six regular season game, and record their first 10 win season in three years.
Despite heading into the playoffs with confidence, ILS couldn't pull through in a rough loss to Sunset.
The Royal Lions will lose two seniors including starting Point Guard Jonathan Oliva and Lafonzo Ruffin. Oliva played a significant role on both ends of the floor. 
LOOKING AHEAD
Looking ahead, ILS will have six seniors next season. Emilio Ramirez, Joshua Fernandez, Wael Harb, Michael Yero, Anthony Yero, and Steven Patino all look to make their season year the year to win. 
Every season has better than the last, during the past three years, and it appears ILS will have a much more experienced team heading into the 2020-2021 season.
About the Writer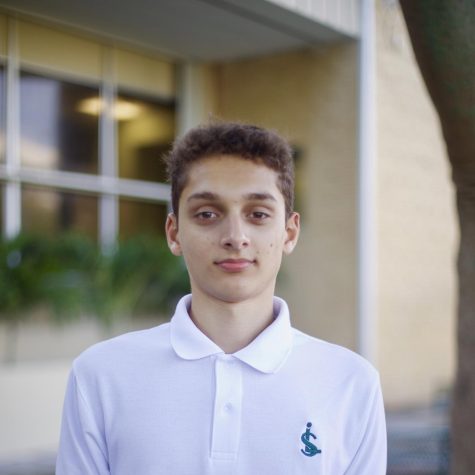 Anthony Yero, Co-Editor-in-Chief



Anthony Yero is a senior at ILS and is enrolled in Journalism 3. Anthony enjoys covering the Sports beat for the "Royal Courier" and looks forward to a career in journalism.