Best Burgers in Miami
Miami is a very diverse city, and when it comes to food we have all kinds. Miami has one of the best burgers too.
KUSH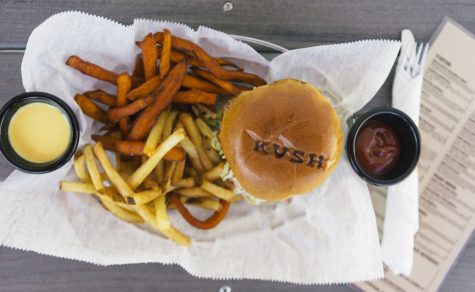 KUSH is a restaurant specialized in burgers but there are also other options including chicken and waffles which is amazing if you don't eat red meat. It's also hidden so it's a better place if you don't like to go to packed places.
My favorite burger at KUSH is called 'Frita', it comes with melted Swiss cheese, guava jelly(which you can remove), potato stir, crispy bacon, and a local sauce, pressed on a flat grill. It comes with fried which are also delicious.
The flavor is amazing, when taking the first bite you can really taste all the flavors and once you realize it you finished the whole burger.
Where to find: 2003 N Miami Ave, Miami, Fl 33137
Burgers and Shakes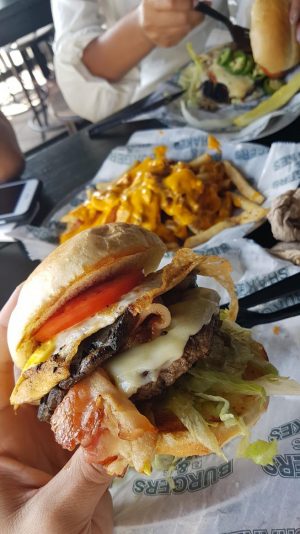 Burgers and Shakes is a small restaurant in Miami Beach it's small in the inside only a few seats but they have outside seating.
The burgers are cooked perfectly, in my opinion the best burger is the 'B.B.Q BURGER' it was very nice and so tasty. The fries there are also amazing, very crispy.
Again if you don't like red meat they have an amazing hot dog which bacon which is so good. I would also advise to get a milkshake, especially the Oreo one it's so thick and has lots of Oreos in it.
It's also a great place for late night it's open until 4 AM every day.
Where to find: 7401 Collins Ave #2713, Miami Beach, FL 33141
Shake Shack
Shake Shack to me is definitely one of the best places for burgers but I go there mainly for the bacon cheese fries.
The burgers taste amazing, the bun was so soft and toasty and the cheese so meaty and delicious and I love some crispy cut bacon cheese fries.
They also have burgers for vegetarians and a chicken sandwich, which I tried for the first time last week. The.chicken was fried to perfection, everything tasted fresh, and it was so juicy! Which is how I like my chicken.
Where to find: 901 S Miami Ave #109, Miami FL 33130
1450 S Dixie Hwy, Coral Gables, FL 33146
1111 Lincoln Rd, Miami Beach, FL 33139
All of these restaurants are very affordable so I would advice all of you to go and try it!
About the Writer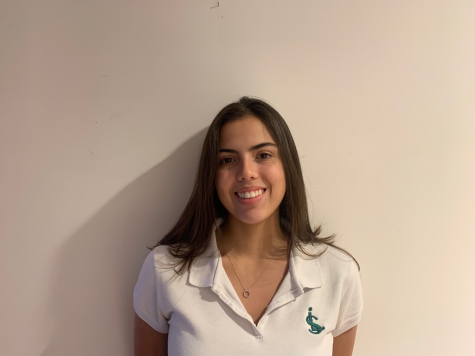 Marjorie Amaral, Editor



Marjorie Amaral is a senior at ILS this year and is enrolled in Journalism 3. Marjorie enjoys covering the Entertainment beat and Campus Life.