Service Hours Opportunities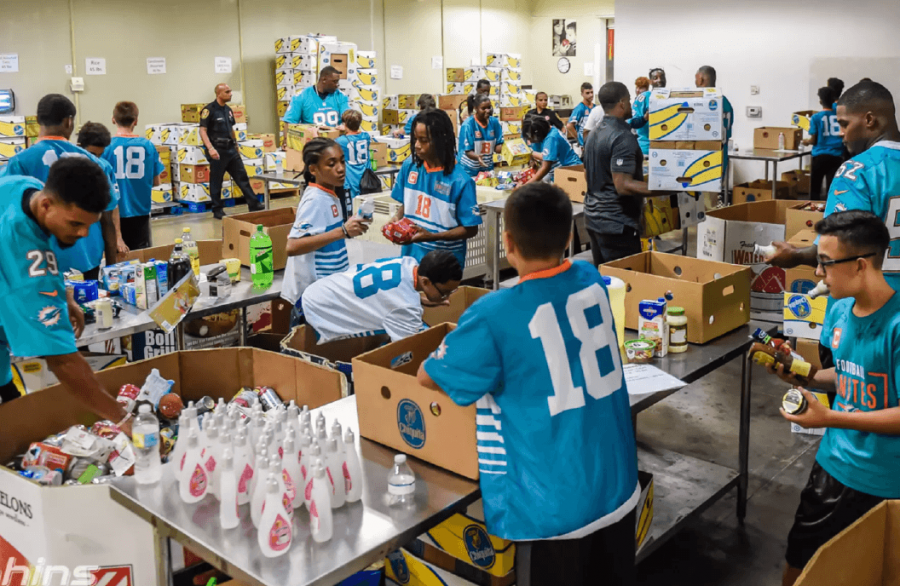 On March 13th, 100 service hours are due for the junior class of Immaculata-La Salle. It's now or never to finish completing them!
There are many different places in Miami to ensure you complete your service hours on time. Many places such as churches and food banks accept youth volunteers.
Feeding South Florida is the largest food bank serving Palm Beach, Broward, Miami-Dade and Monroe counties. They do the absolute most so that families, especially children and elders, do not go to bed hungry.
Tuesdays through Saturdays they have sorting events where volunteers can come in and assist with inspecting, sorting and building boxes for delivery. They have two time-frames; 8:30am – 11:30am and 1:30pm – 4:30pm. Be sure to sign up early as only 100 people are allowed for each session!
People ages sixteen and older can come on their own should the parents not want to come. It is a common favorite to volunteer in food banks.
Junior Natalia Fernandez partakes in feeding those in need.
"I volunteer with the sisters of the pierced hearts of Jesus and Mary. They team up with a non-profit organization called The Volunteer Way. Together, we focus on feeding those with low-income and mental health issues. I would really recommend others to do this because it's a very beautiful experience that allows you to see God in others and for them to see God in you," said Fernandez.
Junior Marjorie Amaral also enjoys to feed the homeless. She believes it has much more to offer than just community service hours.
"I volunteer at St. Joseph's Church in Miami Beach. I usually go Saturday mornings at 7 AM," said Amaral. "It really allows me to appreciate the food on my table every night."
If you prefer to volunteer at school, there are many opportunities presented via clubs. Junior Valeria Pinzon gives back to her community through SALTT: Service and Leadership for Today and Tomorrow.
"I would most definitely recommend SALTT to my other classmates who aren't part of it. They would realize how enriching it is to help little kids and to see the smiles on their faces when the SALTT kids are with them," said Pinzon.
Regarding hours, there are service options for all kinds of passions and interests. You can organize food, distribute it, volunteer with small children, and so on.
We are more fortunate than we realize! It's time to start actively giving back to your community.
About the Writer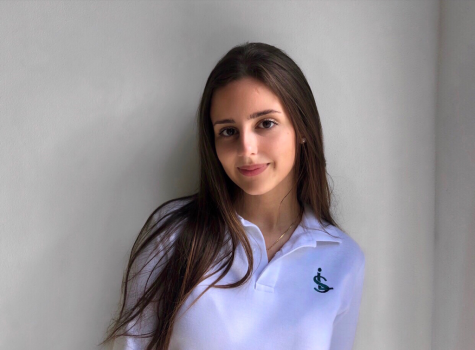 Arianne Cendon-Ruisanchez, Editor



Arianne Cendon-Ruisanchez is a senior at ILS and is enrolled in Journalism 2. Arianne enjoys covering Campus Life and is extremely passionate about working with the Guatemalan-Maya community.