Inside Scoop of the Business/Accounting Elective Class
 ILS offers students the opportunity to take two electives after completing their freshman year. This allows students to see what they want to study in college.
ILS gives students the opportunity to choose from over 44 elective courses, including Business Management and Accounting.
Students who are interested in these electives will take Accounting the first semester and Business Management the second semester. " We do accounting first, and then business but during the first semester one, we're doing accounting and also start the business. because your life is a business, everything's a business, we can learn how to handle things and makes decisions properly. So that's the whole idea behind that," said Mr. Wexler
In order to qualify for this elective you need to be a junior or senior with a grade of "C" or higher in Algebra 1. This class is taught by Mr. Wexler who is the head of the Business Department.
Business Management and accounting are basic essential classes that will help students understand the basic accounting principles and basic management.
"It's a tough class, and you really have to put in your time. This class is really helping shape my future and without it I think I would've never changed as a student," said Fernanda Valdez.
After talking to Mr. Wexler about the purpose of this elective he said, "It's to give everybody a tool that everybody really needs the ability to do accounting, because you're all going to have to make a living, you're all going to have to find ways to invest. And consequently, everybody should know accounting, then if you want to use it for career, you can use it for that as well."
After taking this class, many students have become successful in the business world and have gotten into their top college choices. 
"This class doesn't just teach you about business or accounting, it also gives you a taste of the real world. This class has helped me grow in every aspect, I've been taught tools that I will need for my everyday life," said student Clarissa Dellepiane. 
This elective is recommend to everyone because as seen, you learn tools that you can use everyday. This class helps everyone when talking about making a living. 
"I recommend this elective to verybody, including the faculty and anybody else? Because otherwise without that, you have to rely on somebody else to tell you if something is good or bad as far as an investment, and I would prefer you learn how to do it," said Mr. Wexler.
If you are eager to learn and really want to change as a student this a class you definitely want to choose. 
"This class has completely changed me as a person in every way possible. Mr. Wexler has impacted my life in such a positive way," said Fernanda Valdez. "I'm just so lucky to have the opportunity to have him as a teacher and learn two essential things for life in one year."
About the Writer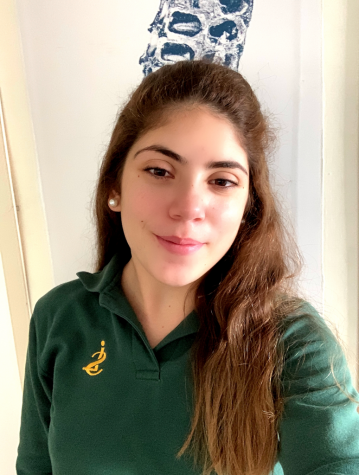 Camilla Diez, Editor



Camilla Diez is a senior at ILS this and year and is enrolled in Journalism 2. She enjoys writing about and covering the entertainment beat. Camilla would like to pursue journalism/communications...