Why You Should Take Journalism in the 2020-2021 School Year.
One of ILS's elective options for the 2020-2021 school year is the Journalism class taught by Mr. Fernandez. In the class, students are put into a special learning environment in which they write for ILS's online Royal Courier newspaper. 
The class is extremely hands-on and collaborative. Students work together to come up with interesting story ideas and to cover as much as they possibly can for the ILS community. 
The class is taught in Room 319, which is the room that has couches. This allows for a much more interactive space where it's easier for students to work together and help each other become the best writers they possibly can be. 
"The learning environment in this class is much more laid back. At first, the class was mostly learning about how to write and produce work along with vocabulary that you need to know," said sophomore student Victoria Betancourt. 
"From time to time, we will have lessons to learn how to write different types of articles or learn about photojournalism. However aside from this, the class has a laid back feel. You know what you have to do an you simply do it. As long as you do your work correctly by the due date you're fine." 
It's not structured in the same way that a traditional English class would be. Journalistic writing is different from essay writing, so students will learn to master a whole new type of writing. 
"The whole class is built around writing, so if writing is something you enjoy it's something you should consider," said Mr. Fernandez. 
Students get to explore what being a real journalist is like through having to interview people, attending many school functions in order to be able to cover them, and building relationships with reliable sources. 
"Students are writing for a real audience. And therefore, the purpose of the writing is legitimate, it's not made up," said English Department Head Ms. Garcia. 
The response the paper has gotten from the readers has really motivated the students to work harder and continue on the path to building a successful site. 
"It's surreal to see how many people actually read the newspaper every day and that they enjoy it as much as they do," said junior Paola Rodriguez. "We work so hard for the site to be as informative as it possibly can be so it's very special to get such a positive response." 
It's extremely rewarding to see how far the newspaper has come and it can only get better in the coming years. 
Mr. Fernandez is extremely excited to be teaching the class and to watch the paper continue to grow and thrive as it's done this year. 
"I think my favorite part about teaching the class is when somebody gets it. When they went through the whole process and then the final product was awesome, and it's received really well and, you know the student can enjoy the fact that they produced something that the school community is benefiting from," said Mr. Fernandez. 
He works really hard to ensure that his students are reaching their fullest potential and pushes them to be the best possible writers they could be. His investment in his students' success alone makes the class worth taking. 
"This class is unique because people see the work that we do in class. Most classes don't have their class content on display for everybody to see. The fact that that our entire class is built around that concept is is interesting and fun," said Mr. Fernandez. 
The class is super beneficial and gives you amazing skills, regardless of if you want to be a journalist in the future or not. 
"Even if they don't want to be journalists, like anything, if you've done something, you understand it better, and we all deal with journalism all the time. We all get news all the time," said Ms. Garcia.
"Even for the students in journalism class that aren't going to continue with this as a career, they're going to understand what they're being told and they're going to be better listeners and better evaluators of the news." 
Everyone should definitely consider taking this elective because it's a fun class where students truly learn a lot of valuable skills and get to know their school in a deeper way. 
About the Writer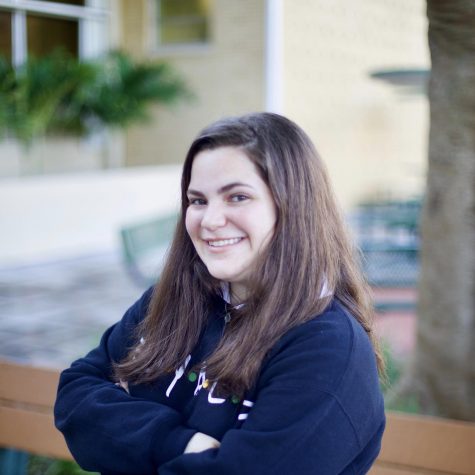 Sofia Farres, Editor-in-Chief



Sofia Farres is a senior at ILS this year and is enrolled in Journalism 2. Sofia enjoys participating in ILS service clubs and student government and hopes to pursue journalism and film in the future.