Softball Competes Vs Ransom
On Friday, ILS softball team lost a tough home game in Palmetto Bay against Ransom Everglades 17-6. Ransom entered the game having won three in a row, including a 12-1 victory of the Lady Royal Lions at the end of February.
The team gave a valiant effort and showed a great deal of growth. This game plated much closer than the last matchup between these two clubs when ILS plated only one run.
Ransom scored the first two runs of the game, but the Lady Royal Lions came right back and tied the game with two runs in the bottom of the first inning. It was a 3-2 game halfway through the contest.
Senior Jayleen Peraza going 3-for-4 with a double and scored two runs. Senior Alex Tsotsos walked twice and scored two runs. Sophomore Sophia Hidalgo was able to score a run for the team.
Junior Mia Medina pitched four innings and struck out four batters. Medina struggled with command though. She walked seven batters and surrendered six earned runs. Senior Yasmine Regueira pitched for two innings, gave up one walk and six earned runs. 
The girls worked together as a team throughout the game. Ransom was a hard game to win for the Lady Lions, but that did not discourage the team. They pushed through and gave it their all. They communicated well in the field.
It's been a difficult start to the season for the Lady Royal Lions. Overall, the softball team was hitting a .209 batting average with a .396 on base percentage. They've struggled out of the gate with a 1-5 record under new head coach Stephanie Martinez.
On Thursday, the Lady Royal Lions play  a tough game against Coral Shores (3-1) at Palmetto Bay at 6 p.m. On Friday, ILS faces off against Carol City (0-1) at 3:30 p.m.
About the Writer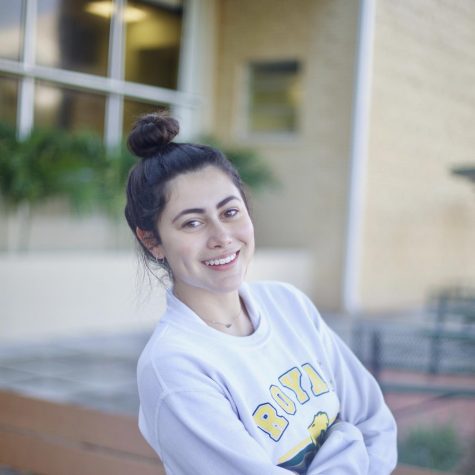 Ella Perez, Writer
Ella Perez is a senior at ILS and in the class Journalism 1. Ella loves dancing for the Lionettes and enjoys covering the Entertainment beat.